1. Download VeChainThor Wallet.
Android: https://play.google.com/store/apps/details?id=com.vechain.wallet&hl=zh&gl=US
iOS: https://apps.apple.com/us/app/vechainthor/id1397679485
2. Login and find the DApp section.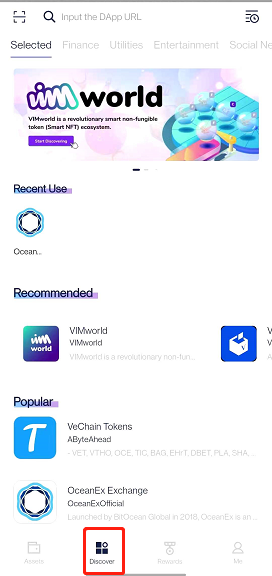 3. Search "OceanEx NFT Gallery " or you can find the DApp as the picture shows, and check you NFT collections by clicking in it.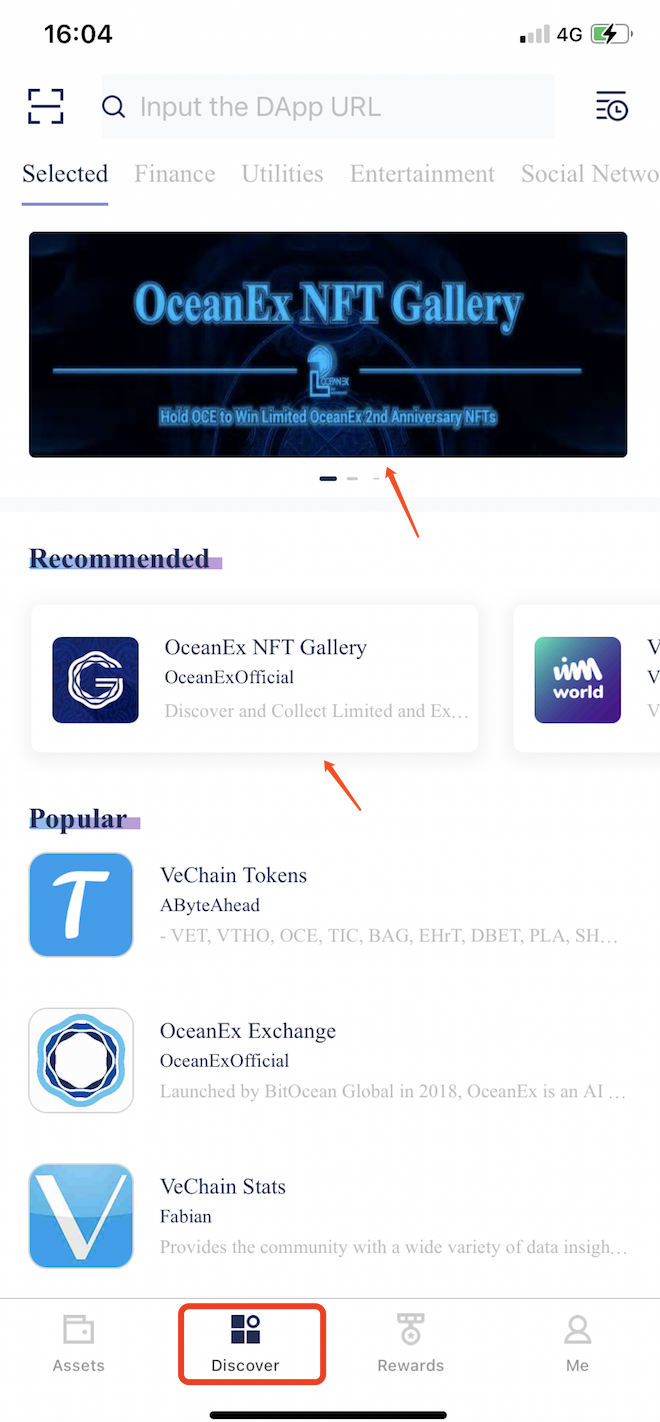 4. Click "OceanEx NFT Gallery", you will see the following interface, please swipe down the phone to find the collection view interface. As shown in the figure below, you can view a total of 10 kinds of collections.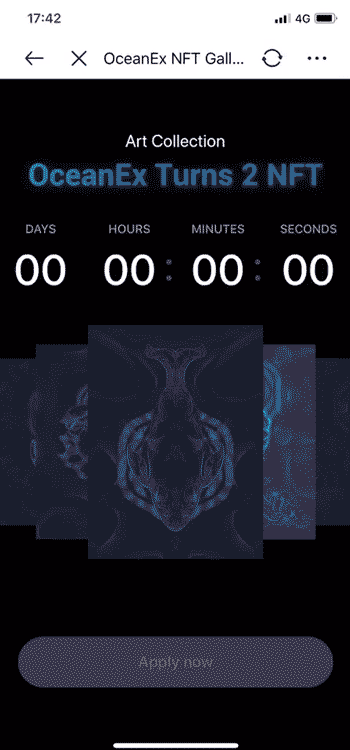 5. Let's take "Trident of OceanEx" as an example, If the collection you acquired is the "Trident of OceanEx", you will need to find this collection to proceed to the next step. Please click OceanEx Limited 2nd Anniversary NFT Owners List to view your collection number, and then click on the "Wallet Connection" to associate your Wallet.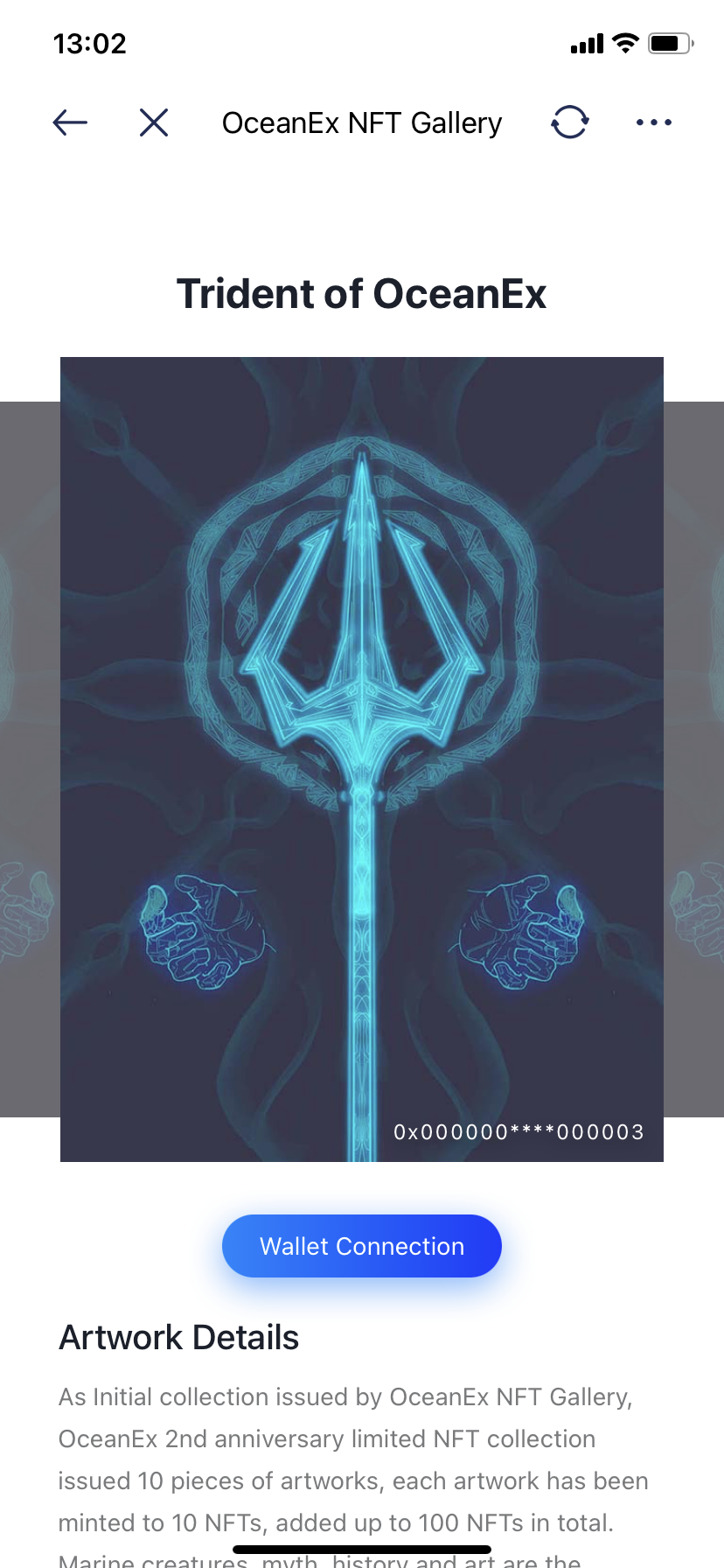 6. Please click "Confirm Authorization" to Confirm to connect the wallet.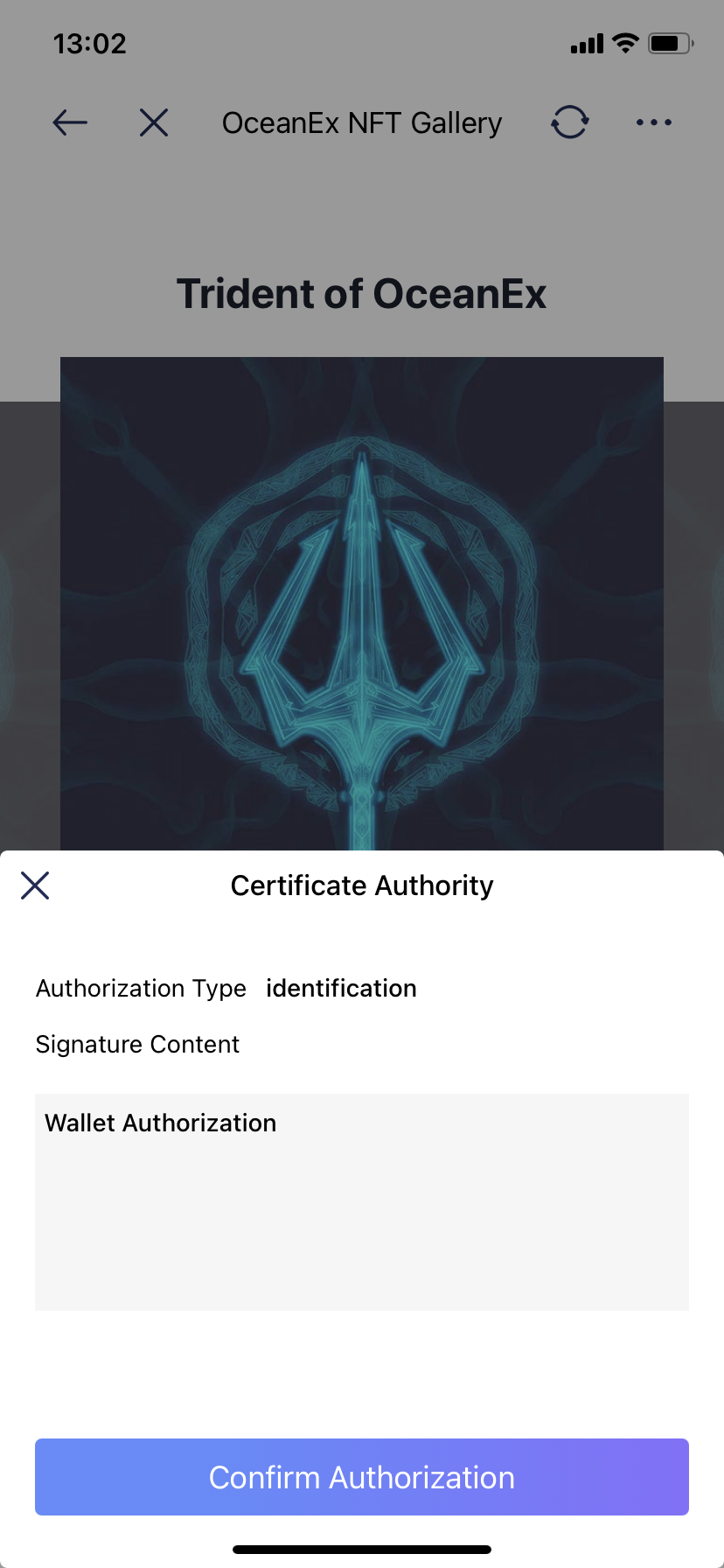 7.Please enter your wallet password as requested on this page.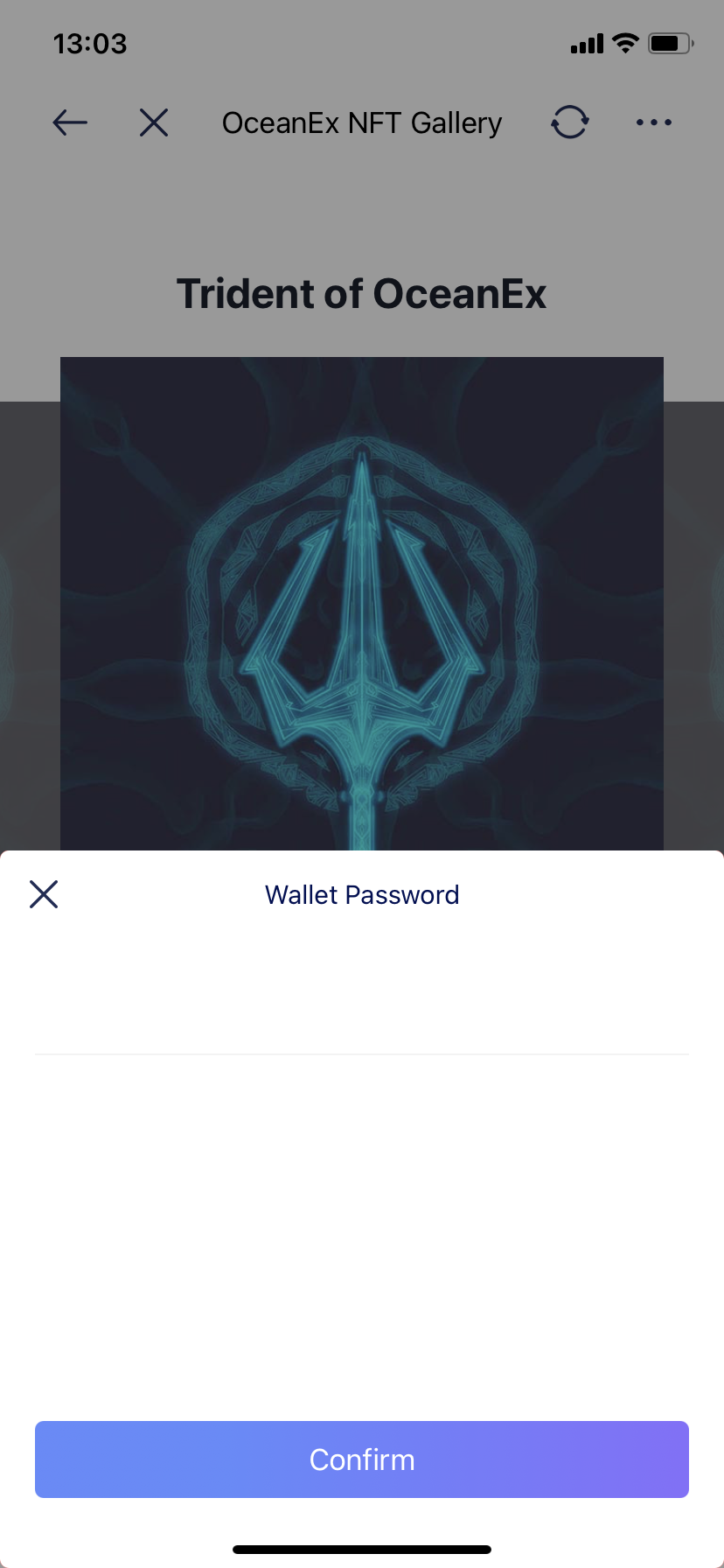 8. After the wallet authentication is successful, please swipe left and right, find your NFT according to the list of winners, and You will see the one "You are the owner", this is your NFT collection! If you want to Transfer your NFT, please click "Transfer".