Step 1
Please log in to the OceanEx website and click the button [Account] on the upper right corner.

Step 2
Click the button [Link] of the Phone and enter your phone number.


Step 3
After you finish binding your phone number, you can log in to the website both in your email or your phone.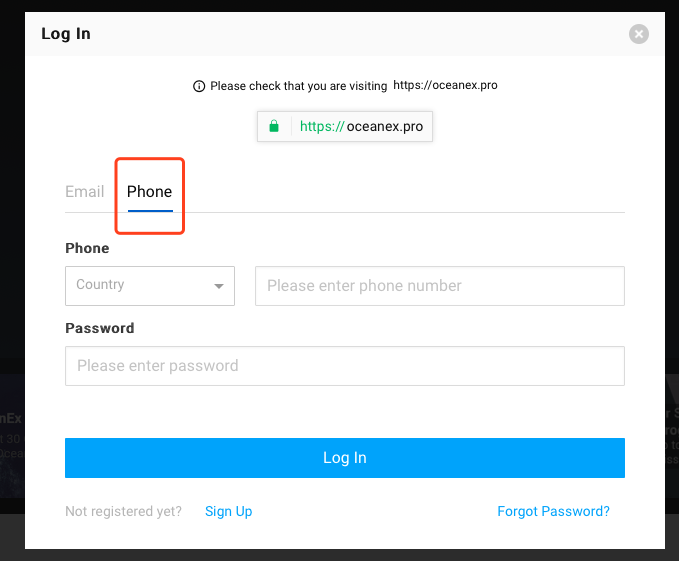 * Please be noted that only users in the country list can log in via phone number after successfully binding the phone.