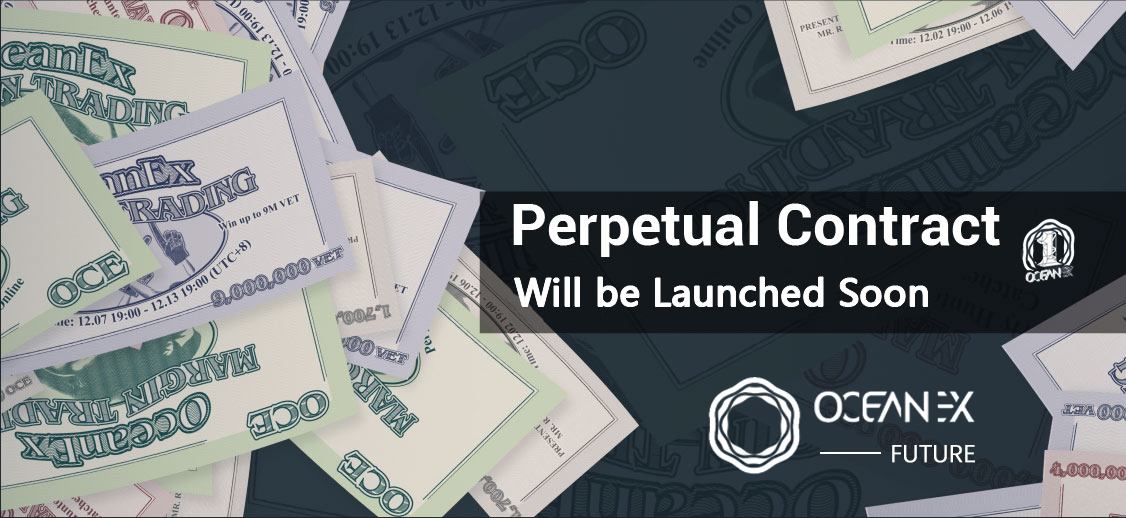 Dear users,

We are excited to announce that our new product - Perpetual Contract is going to be official online on Dec 4th, 2019. To celebrate the official launch of Perpetual Contact, we have prepared a series of events with Big Prize of 5,700,000 OCE and 9,000,000 VET!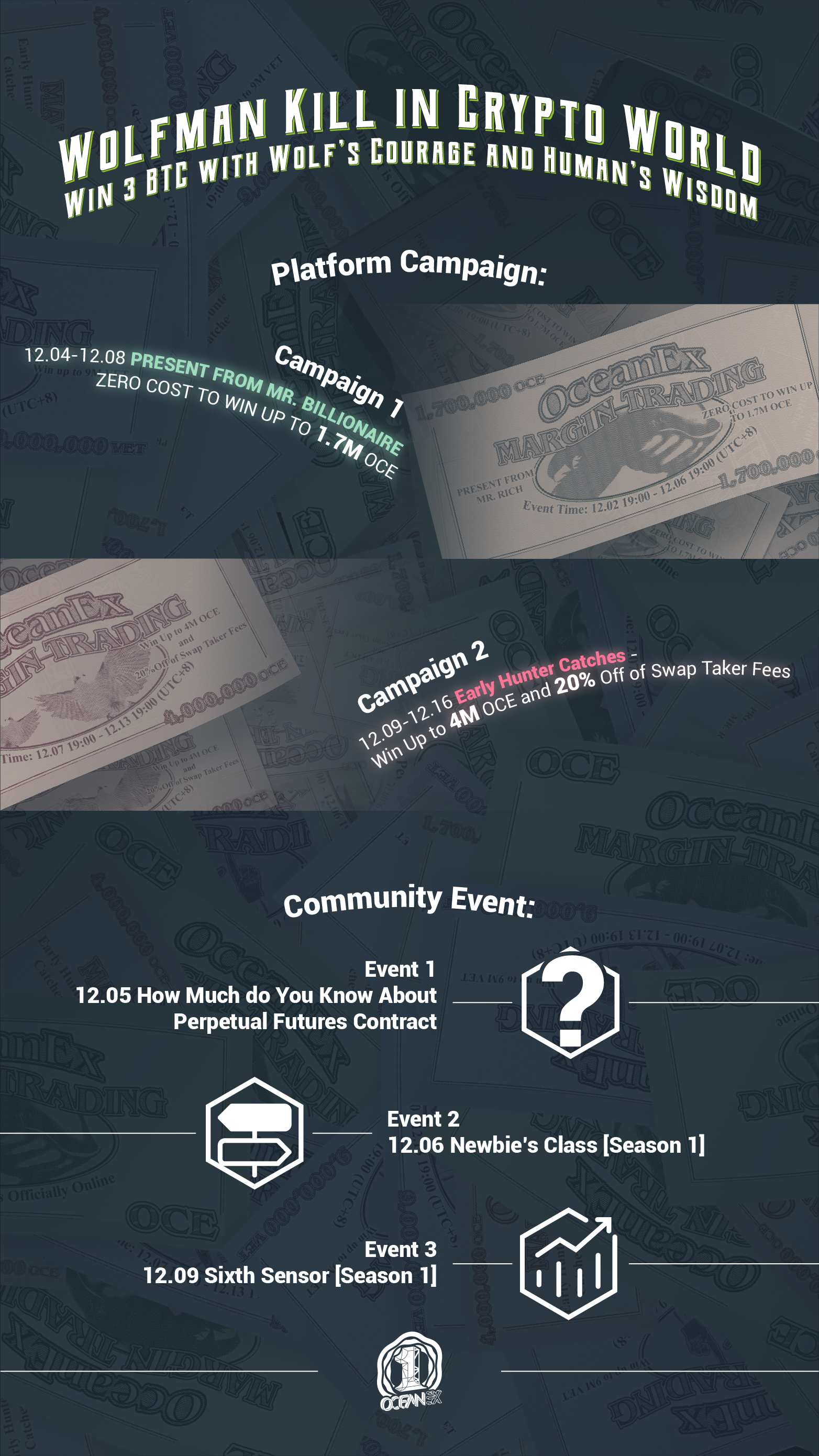 Why Trade with Us?
1.FIRST VET Margin perpetual contract platform
2.USDT and Coin Margin, avoiding loss due to crypto's price fluctuation
3.10-100 leverage choices, catering all kinds of traders' needs
4.260 USDT Registration Bonus, higher than the industrial standard
5.24/7 professional customer service, ensuring a carefree trading experience
Thanks for your support! Look forward to your participation!
Risk Warning: OceanEx provides a digital asset exchange platform. Cryptocurrency investment is subject to high risks and please be cautious about investing in the market.
OceanEx Team
Nov/30/2019

Please stay tuned and follow us on our official channels:
Twitter - https://twitter.com/OceanexOfficial
Telegram - https://t.me/OceanEx_Official
Telegram Germany - https://t.me/OceanEx_German_Official
Telegram Dutch - https://t.me/oceanexNL_dutch_official
Telegram Vietnam - https://t.me/OceanEx_Vietnam_Official
Medium - https://medium.com/@OceanEx
Facebook - https://www.facebook.com/OceanExPROOfficial