Dear users,
OCE Burning Man event has completed successfully. We sincerely appreciate all your support and contributions to our event!
The rewards of the event above have been distributed into your oceanex.pro accounts. You can check the rewards distribution history at your registered Email accounts. You can also click "Balances" under the "Funds" option to check your rewards.
Congratulations to the winners of the event! Here, we want to announce the award list of this campaign as followed:
1. The Result of King Burners List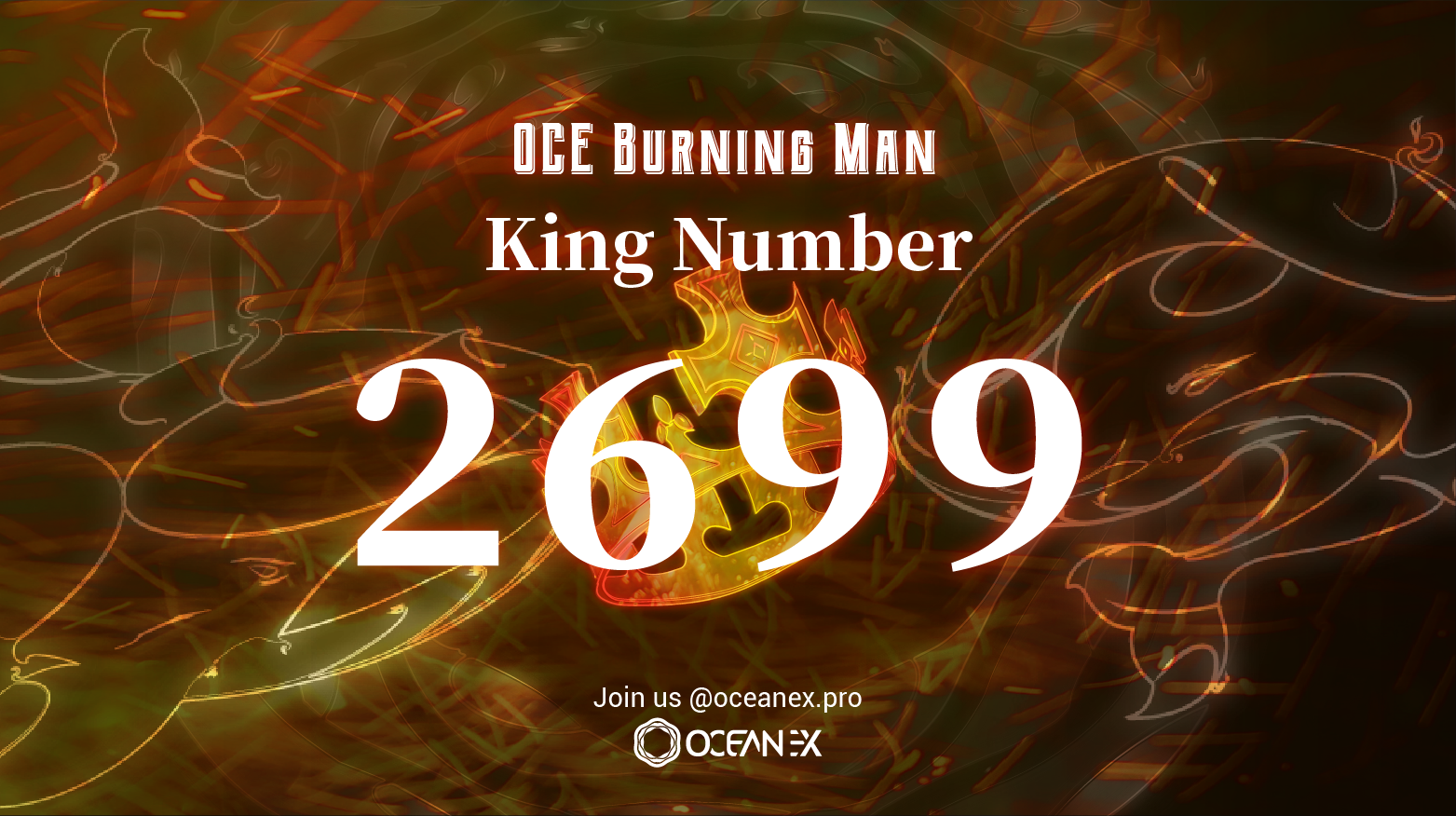 King Burners List:
de***@***com

13***@***com

ce***@***com
The 3 King Burners have been rewarded with 200,000 OCE per user according to the event rules.
2. The Result of Burning Rally - Top 10 OCE Burners List
Users can check the final result via the link: https://docs.google.com/spreadsheets/d/1Y5iROi46QFqvNHTrp7Ns-fSuWvEqpHkm1O_z2FQ-OZU/edit?usp=sharing
Thanks for your support!
OceanEx Team
Oct/31/2019
Please stay tuned and follow us on our official channels:
Twitter — https://twitter.com/OceanexOfficial
Telegram — https://t.me/OceanEx_Official
Telegram Germany — https://t.me/OceanEx_German_Official
Telegram Dutch — https://t.me/oceanexNL_dutch_official
Telegram Vietnam — https://t.me/OceanEx_Vietnam_Official
Telegram Mandarin — https://t.me/OceanEx_Mandarin_Official
Medium — https://medium.com/@OceanEx
Facebook — https://www.facebook.com/OceanExPROOfficial