What is OceanEx GO!
The mission of OceanEx GO! is to explore promising blockchain projects, and help blockchain startups to raise funds and aggregate industrial resources to accelerate the projects' developments and market penetration. On the other hand, OceanEx GO! can help our users to quickly get access to high quality projects in the market.
The Advantage of OceanEx GO!
Every participant will get the project tokens from token sale. The project tokens you finally received depends on your subscription amount and all other participants subscription amount in total.
Let's take the first project - Jur for example:
There are 2 sessions - OCE Special and VET Special for users to participate in.

Before the token sale starts, please prepare corresponding OCE or VET in your OceanEx account.

Token Sale Period: 18:00 - 22:00, August 28th, 2019 (UTC+8)

Public Sale Token Price: 1 JUR = 0.02 USD (price in OCE and VET will be determined within 72 hours prior to the token sale).

Before the token sale starts, please make sure if you have benefits for subscription or not:

Participants can subscribe JUR tokens by using OCE or VET subject to their Maximum Token Subscription Amounts. The Maximum Token Subscription Amount and Discount are varied from membership levels and VeChainThor X Node types. (More details about benefits please visit Introducing Jur (JUR) Token Sale on OceanEx GO! )

Token Subscription Allocation: Everyone is entitled to share the project tokens based on weighted average allocation rule.
How to Apply for Token Sale:
Step 1: Register an OceanEx account and pass the Verification (KYC), and prepare the corresponding OCE or VET for subscription.
* Please refer to How to Sign Up on OceanEx and How to Complete My Identity Verification to get more detailed information.
(1) Visit the Verification webpage to check if you pass the KYC or not.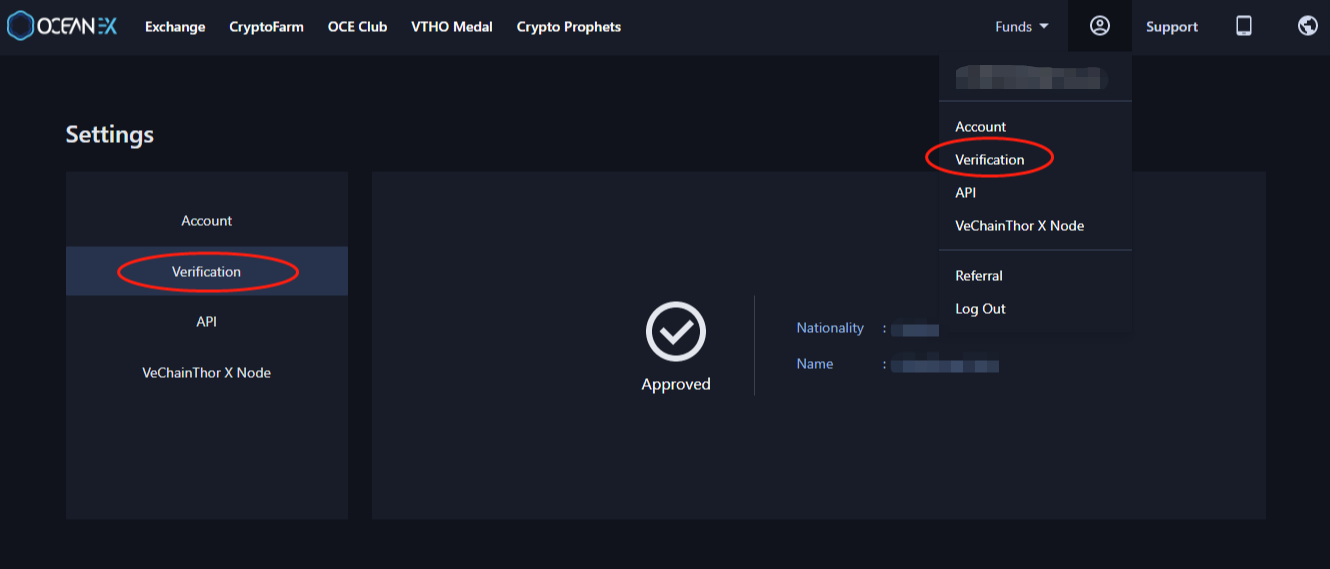 (2) Visit the Balances webpage under the "Funds" to check your OCE or VET amount.

Step 2: Before the token sale starts, login into your account and visit the OceanEx GO!'s webpage, choose the session you want to join.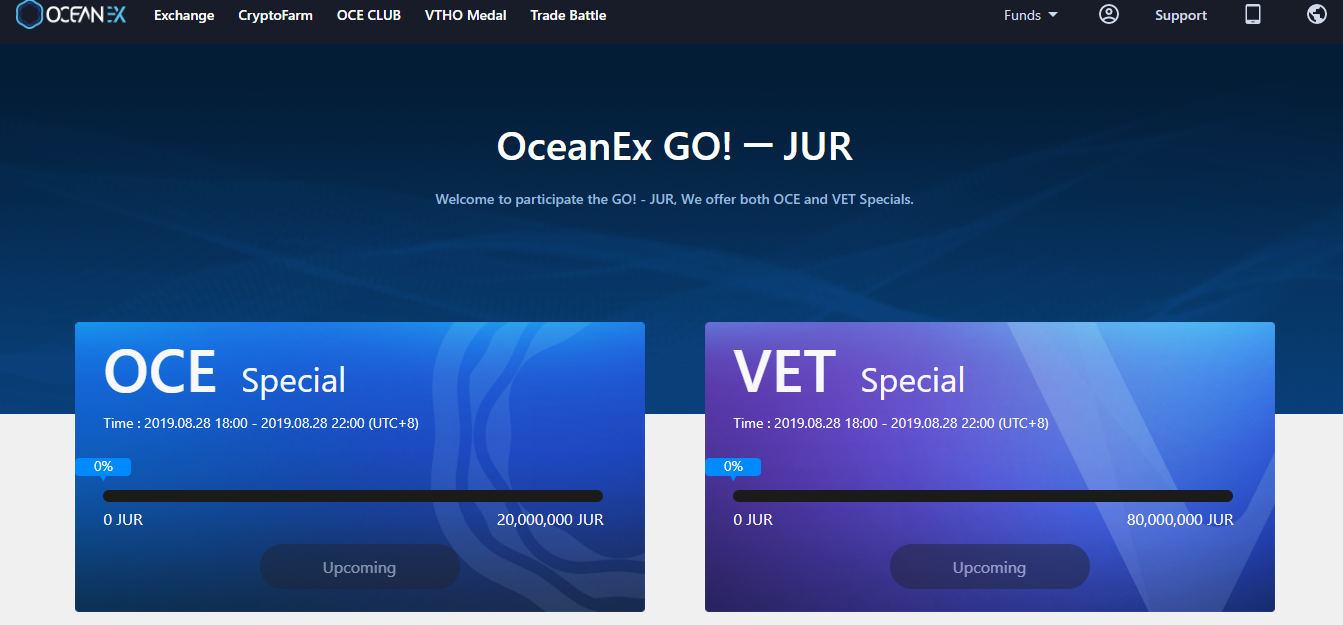 Note: You can check the detailed subscription rules and project introduction in the webpage.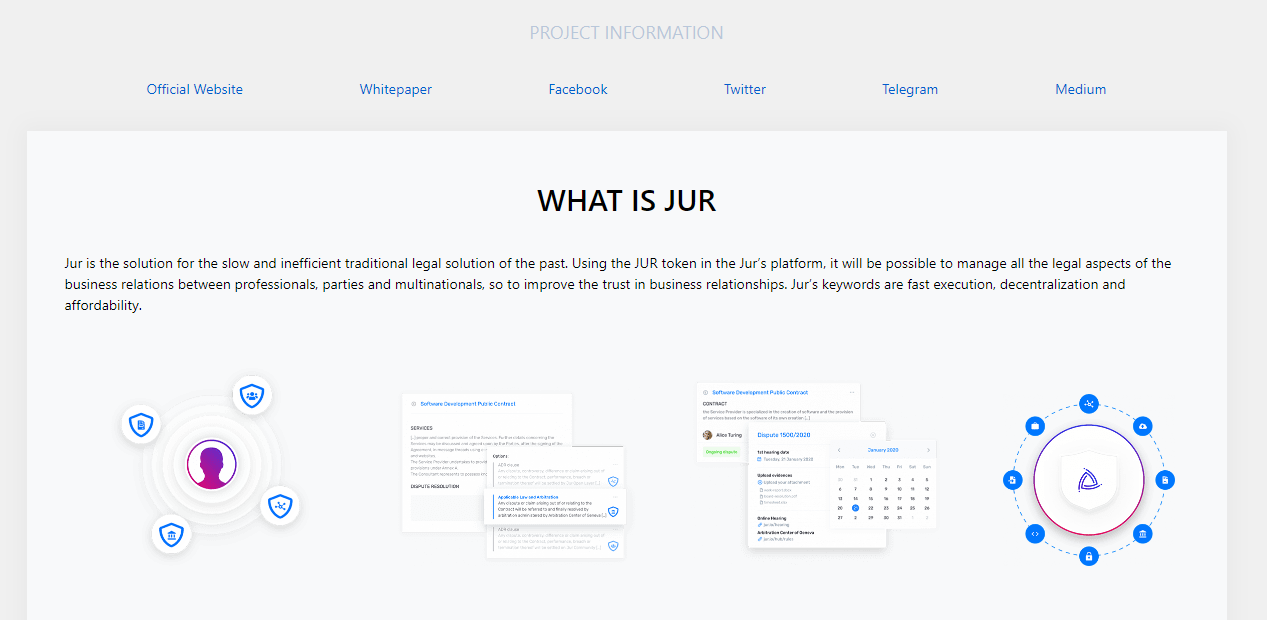 Step 3: Check your level of OCE Club Member or the type of VeChainThor X Node you bound, to make sure the benefits for subscription.
The Max. Token Subscription Amount per user and Token Subscription Price Discount are varied from the levels of OCE Club Members and the types of VeChainThor X Node holders. (Detailed benefits please refer to Introducing Jur (JUR) Token Sale on OceanEx GO! )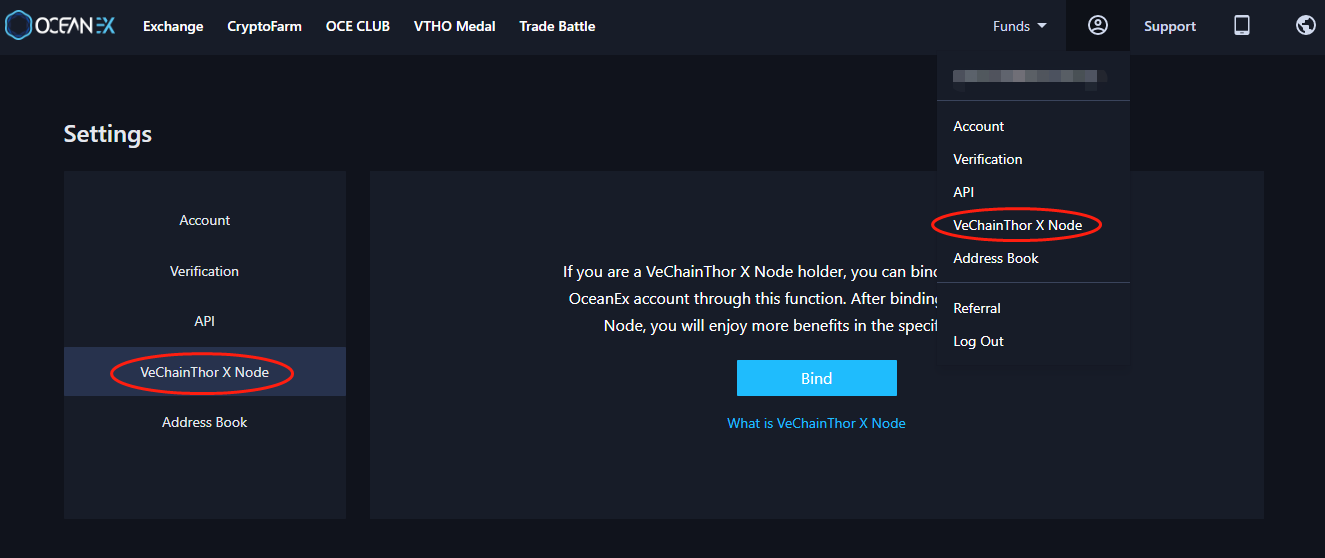 Step 4: The token sale will start on August 28th, 2019 (UTC+8), please agree to IEO Sale Agreement, and enter the OCE or VET amount you want to subscribe and click "exchange" button, then you'll see the words with "Submitted successfully", that means you successfully apply to the subscription.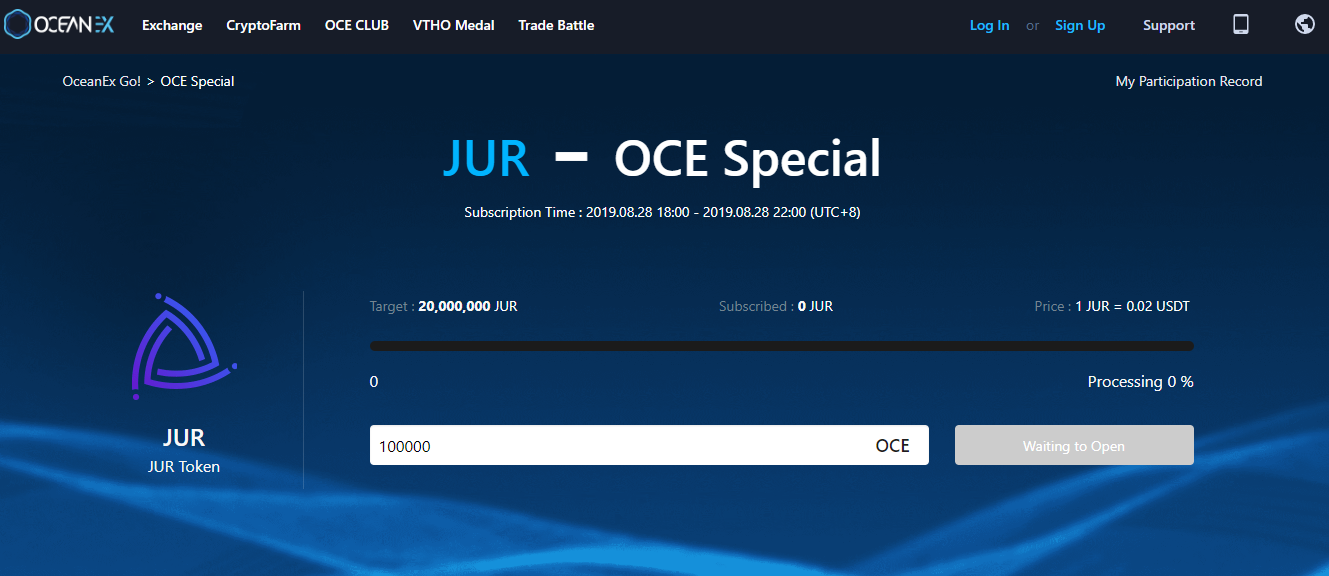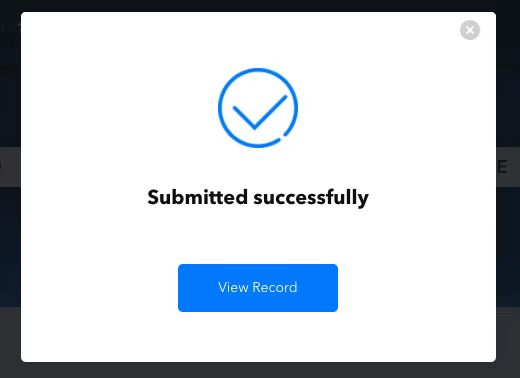 Step 5: Within 1 day after the subscription, you'll receive:
The final new tokens you're distributed

The original tokens (VET/OCE) that haven't exchanged successfully

The returned original tokens from discount benefit if there is any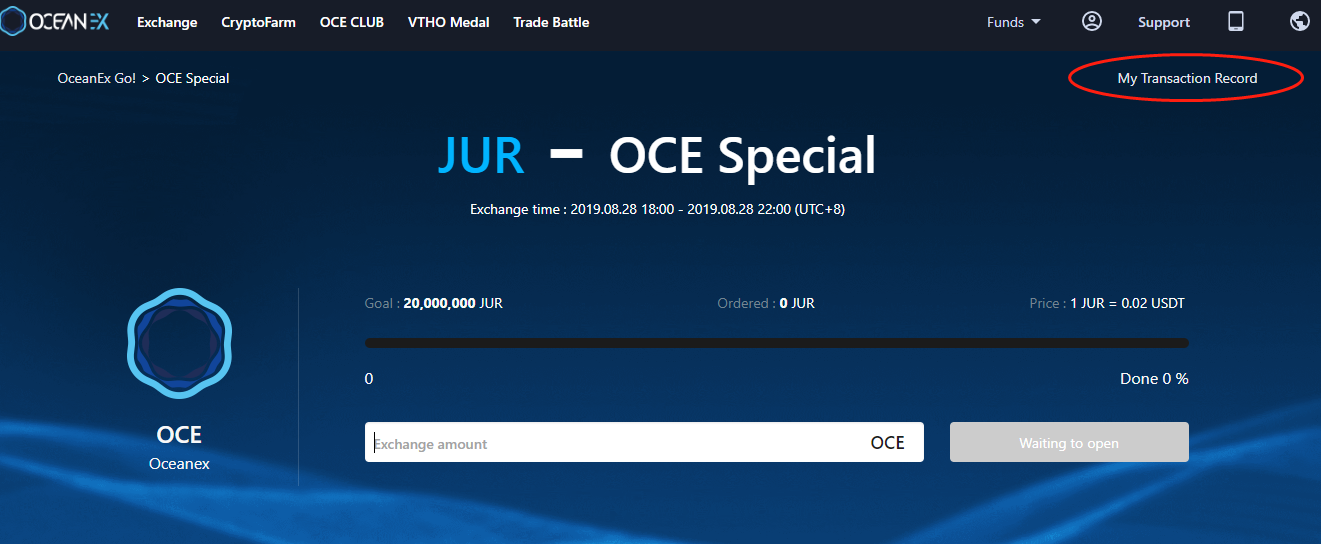 Step 6: As for the project listing info, please stay tuned for further announcement.
Note: Every account can submit applications for new token subscription at most 10 times each session. For each session, the total subscription from each account can not exceed the account's maximum token subscription amount for that session.
Hope you all enjoy OceanEx GO! and have a happy voyage on our projects! If you have any questions please feel free to find us via tickets.
OceanEx Team
Aug/20/2019
Please stay tuned and follow us on our official channels:
Twitter - https://twitter.com/OceanexOfficial
Telegram - https://t.me/OceanEx_Official
Medium - https://medium.com/@OceanEx
Facebook  - https://www.facebook.com/OceanExPROOfficial