Are you a keen game player? Have you ever dreamed about being the game master in cyberspace? Great news for all game enthusiasts - OceanEx cooperates with DBET to co-hold the gamer-specialized campaign: OceanEx's TOP GAMER [DBET Special]! Welcome to join us to be the TOP GAMER with the chance to win 1 MILLION DBET.
OceanEx's TOP GAMER [DBET Special] is on the way! Complete the following steps to become the top gamer!
1. OceanTalk [DBET Special] - Share 200,000 DBET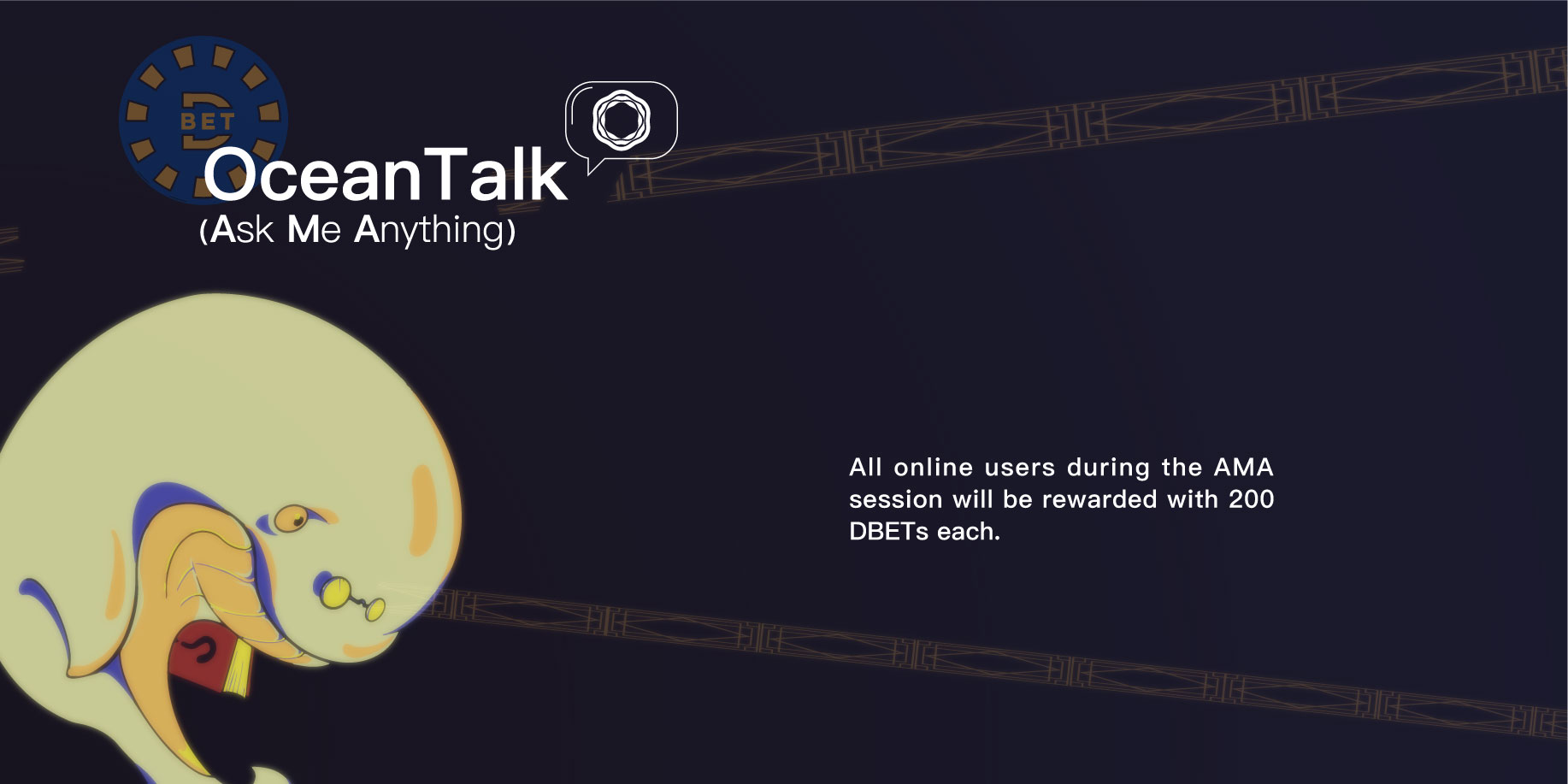 Event Period: 20:00 - 21:00, July 29th, 2019 (UTC+8)
Event Venue: https://t.me/OceanEx_Official
Procedure Brief:
Brief introduction of DBET

Q&A between Host and Guest

Prize-giving "YES OR NO" section: We will present 5 statements about DBET and users will give the answer "YES" or "NO". First 5 users who give the correct answer to each question will receive 500 DBET reward.

Q&A questions between Fans and Guest (pre-collect from community).

Each participant whose question has been selected during this session will receive 800 DBET reward.

All online users during the AMA session will receive 200 DBET each.
More details will be announced on OceanEx official Medium channel. Please stay tuned.
2. Register and Trade to Win 800,000 DBET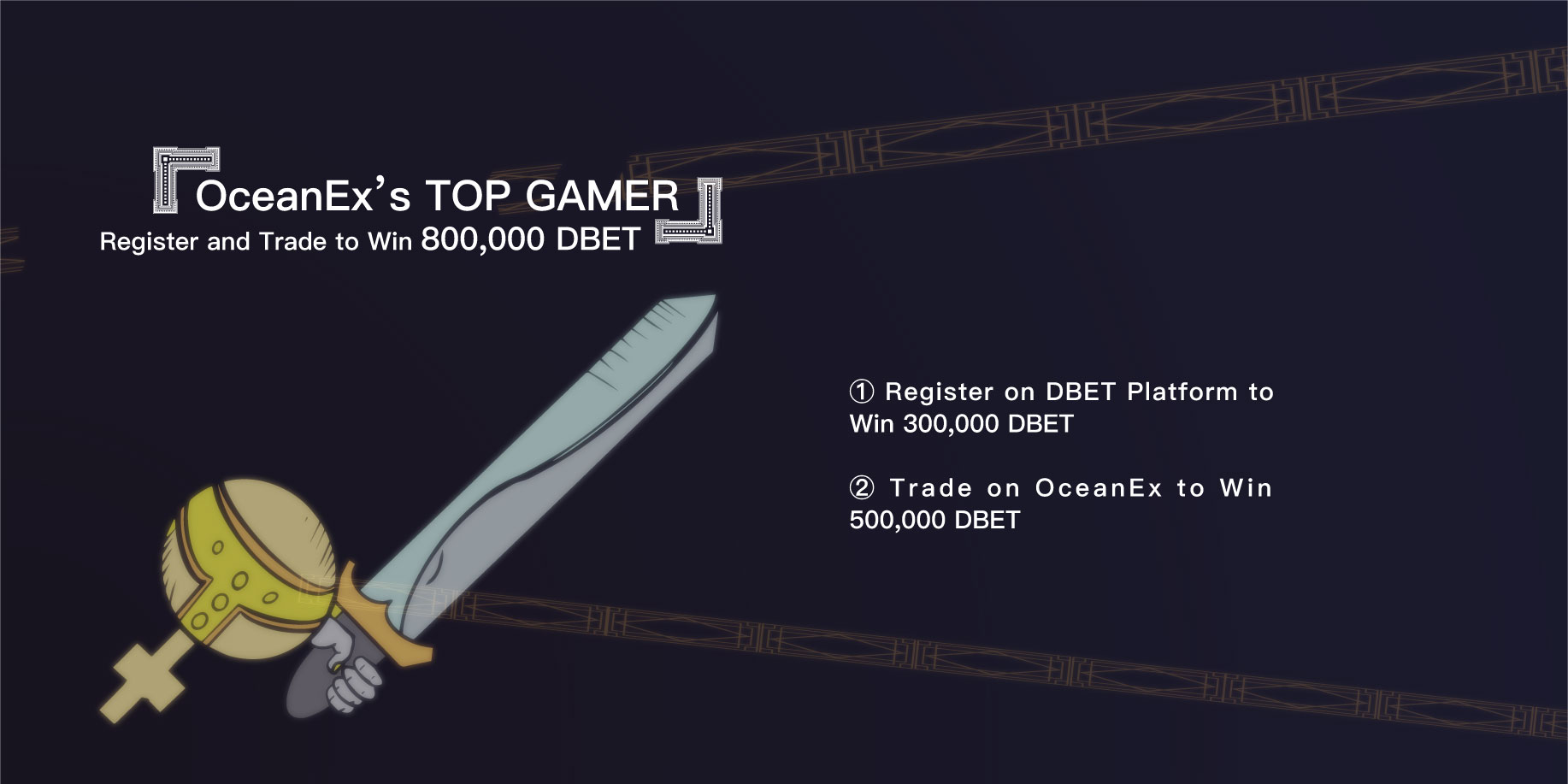 Event Period: 21:00, July 29th - 21:00, August 4th, 2019 (UTC+8)
(1) Register on DBET Platform to Win 300,000 DBET
During the event period, users who registered on OceanEx.pro before 18:00, July 24th, 2019 (UTC+8), use the same OceanEx registered Email account to sign up on the DBET platform https://playdecent.gg/, will be rewarded with 300 DBET per user.
The total rewards are 300,000 DBET and will be distributed on a first come first served basis.
(2) Trade on OceanEx to Win 500,000 DBET
During the event period, the Top 600 users whose DBET trading volume (including DBET/VET and DBET/BTC trading pairs) is no less than 5,000 will be rewarded with 800 DBET per user.
Note:
All prizes will be distributed to winners' accounts within 7 workdays after the event ends.

OceanEx reserves the rights of final explanation.
Thanks for your support! Looking forward to your participation!
OceanEx Team
Jul/26/2019
Please stay tuned and follow us on our official channels:
Twitter - https://twitter.com/OceanexOfficial
Telegram - https://t.me/OceanEx_Official
Medium - https://medium.com/@OceanEx
Facebook  - https://www.facebook.com/OceanExPROOfficial