Dear users,
VTHO Medal Program Period 1 has completed successfully. We sincerely appreciate all your support and contributions to our event!
During the VTHO Medal Program Period 1, there are thousands of VTHO traders have participated in our campaign. Thanks for your enthusiasm, OceanEx's monthly VTHO trading volume has been pushed over 60 billion VTHO, and the VTHO Prize Pool has been upgraded to almost 30M VTHO.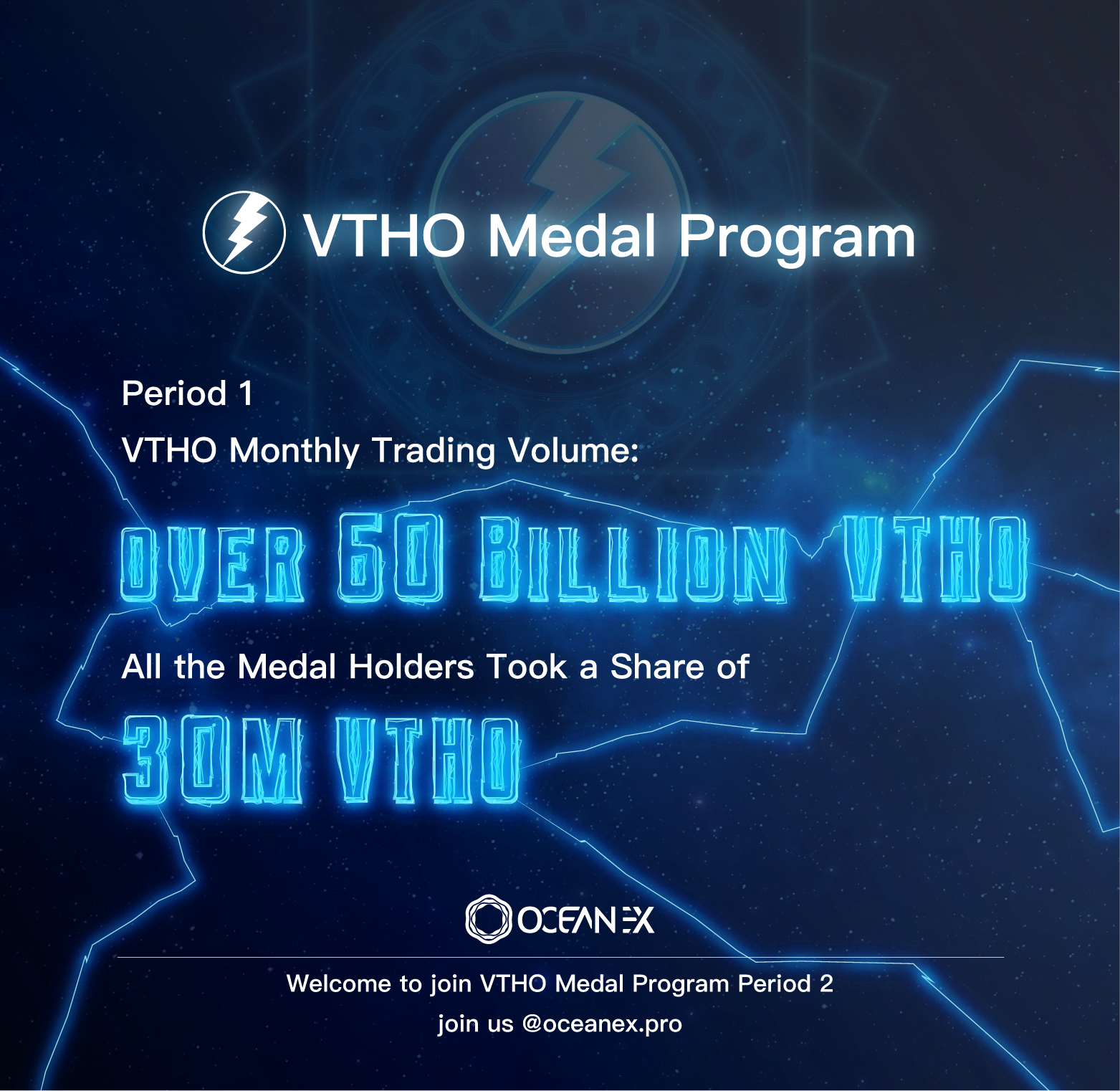 Congratulations to the VTHO Medal Holders of the event!
The Medal Prize 1 rewards - all trading fees that OceanEx charges from VTHO related trading pairs during VTHO Medal Competition Period 1 have been distributed into your oceanex.pro accounts. You can check the rewards distribution history at your registered Email accounts. You can also click "Balances" under the "Funds" option to check your rewards.
The Medal Prize 2 rewards - Get 2x VTHO Generation Speed for at most 10M VET deposited in your OceanEx account will be distributed to the winners' accounts on a weekly basis the same as VTHO Distribution Plan during VTHO Medal Effective Period 1.
VTHO Medal Program Period 2 is now open for all OceanEx's users. You can now participate in the event via this link: https://oceanex.pro/en/vthoMedal/Phase2.
Thanks for your support!
OceanEx Team
Jun/6/2019
Please stay tuned and follow us on our official channels:
Twitter - https://twitter.com/OceanexOfficial
Telegram - https://t.me/OceanEx_Official
Medium - https://medium.com/@OceanEx