Dear users,
We are excited to announce that a new project - VSYS is going to be listed on OceanEx (refer to "V System (VSYS) Will be Listed Soon" for more information). To thank your supports to OceanEx and VeChain Ecosystem, we are launching Trading Battles to celebrate the new token listing.
Trading Battles to Win 54,500 VSYS
Event Period: 21:00, Jun 14th - 21:00, Jun 20th, 2019 (UTC+8)
We will rank our traders based on their total VSYS net-buying amount (VSYS buying amount minus VSYS selling amount) during the event period. Top 500 traders and whose VSYS net-buying amount is no less than 500 will be rewarded with a VSYS Special Prize.
1st place: 5,000 VSYS

2nd - 3rd places: 2,000 VSYS per user

4th - 10th places: 500 VSYS per user

11th - 50th places: 150 VSYS per user

51st - 500th places: 80 VSYS per user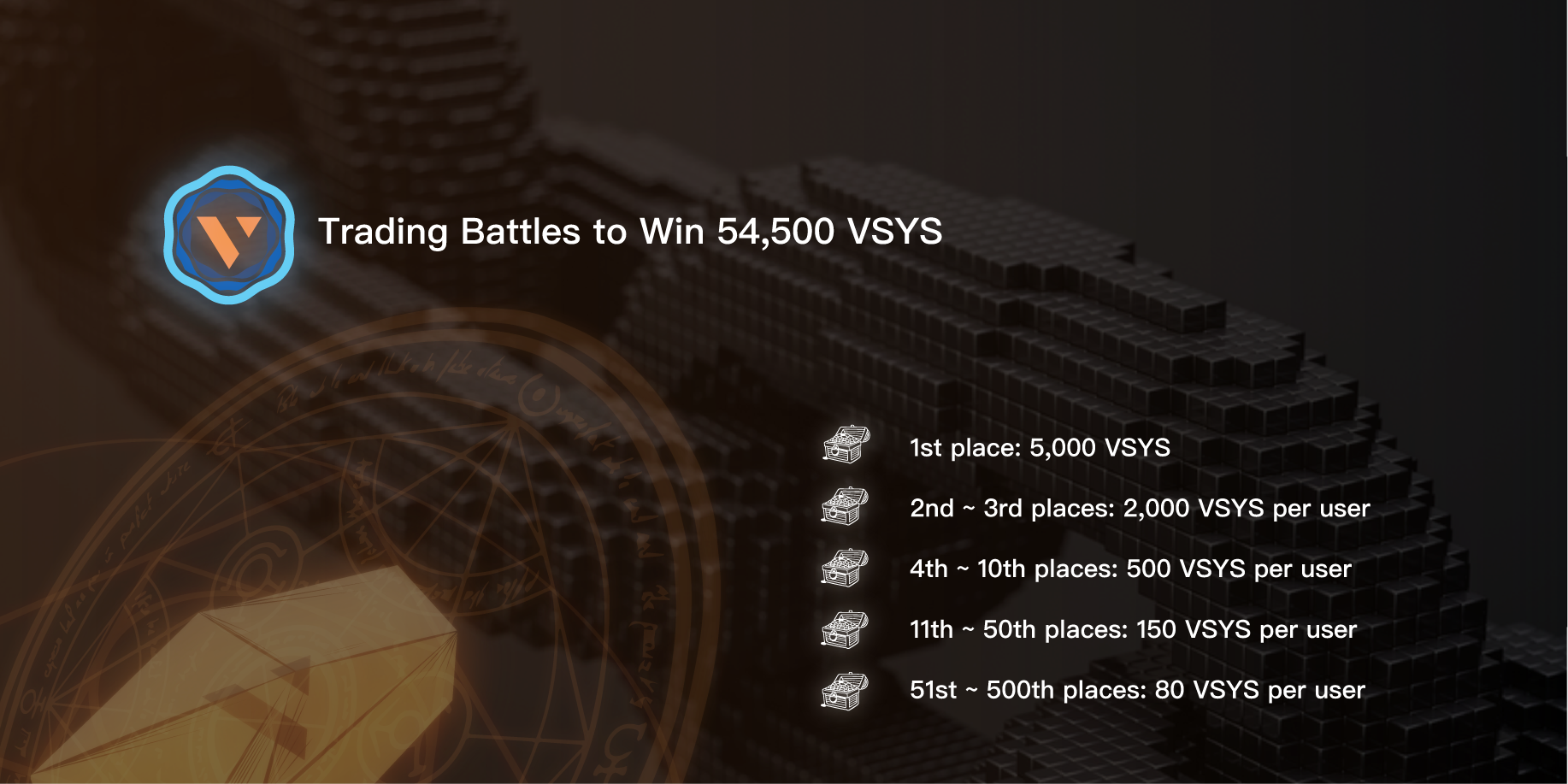 Note:
All prizes will be distributed to winners' accounts within 7 workdays after the event ends.

OceanEx will check for duplicate or fake accounts and will not pay out any rewards on these accounts.

OceanEx reserves the rights of final explanation.

Thanks for your support! Looking forward to your participation!
OceanEx Team
Jun/13/2019
Please stay tuned and follow us on our official channels:
Twitter - https://twitter.com/OceanexOfficial
Telegram - https://t.me/OceanEx_Official
Medium - https://medium.com/@OceanEx