Dear user,
We are proud to announce a brand new feature of OceanEx, Token Info. Page, is released! Now, you are able to view, in its trading page, an individual token's detailed information including but not limited to Market Value, Market Cap, Circulating Supply, and more. This feature is designed to be a one-stop shop to answer all token related questions regarding their market status. We will keep improving this feature with more information and project disclosure added in the future.
We hope you all enjoy this feature, and as always, we thank you for your continued support in making OceanEx a better exchange!
To view a token's detailed information, simply follow the below steps:
Navigate to the exchange's trading page. Click "Token Info" on the top right side of the candlestick chart.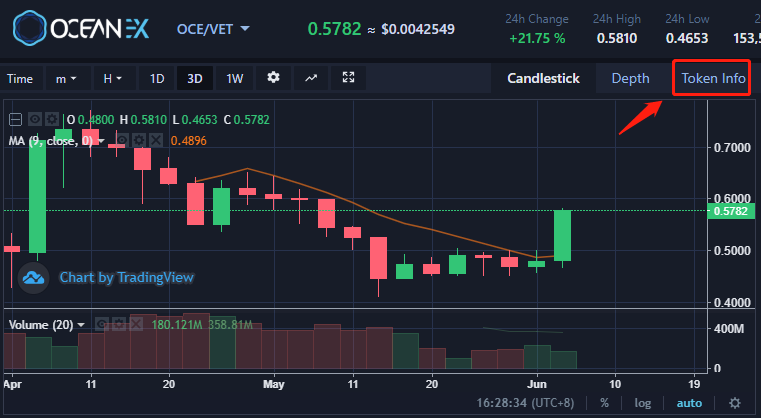 OceanEx Team
Jun/4/2019
Please stay tuned and follow us on our official channels:
Twitter - https://twitter.com/OceanexOfficial
Telegram - https://t.me/OceanEx_Official
Medium - https://medium.com/@OceanEx