Dear Voyagers,
The most popular event in OceanEx - Flash Boys Trading Competition is BACK! In accordance with the original idea "The More You Trade, The More You Get", the event is upgraded in the new year so participants can earn much more rewards from trading by collaboration!
The Flash Boys Trading Competition [Plus] is consisted of 2 parts: Team Assemble to Take a Piece of 15M VET and Trading Battles to Win Up to 16M VET.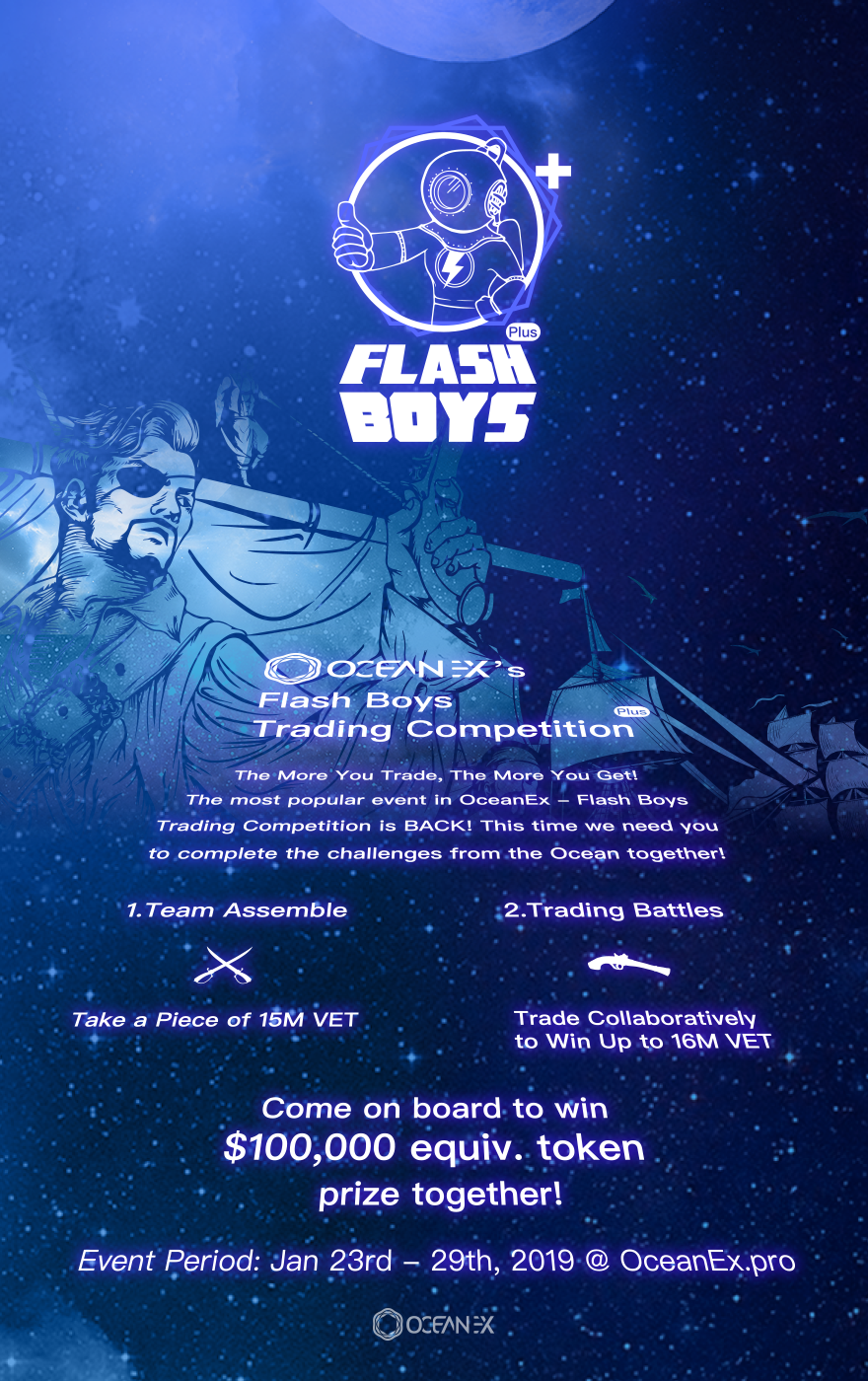 Detailed rules will be updated in Jan 23rd, 2019. Please stay tuned!
OceanEx Team
Jan/21/2019
Please stay tuned and follow us on our official channels:
Twitter - https://twitter.com/OceanexOfficial
Telegram - https://t.me/OceanEx_Official
Medium - https://medium.com/@OceanEx