Dear users,
The final day of OceanEx 1.0 (Beta) "Early Voyagers Plan" has completed successfully! We sincerely appreciate all your participations and supports to Early Voyagers Plan. In the following days, we will distribute corresponding OCE rewards to the winners accounts of Early Voyager's Treasure Chests, Freshman's Treasure Chests and Lucky Chests for VET Deposit within 7 workdays after the competition has ended.
In the spirit of transparency, here we are proud to present you Early Voyagers Plan - Day 13 (20:00, Dec 12th -20:00, Dec 13th, 2018 UTC+8) of "Lucky Chests for VET Deposit" result: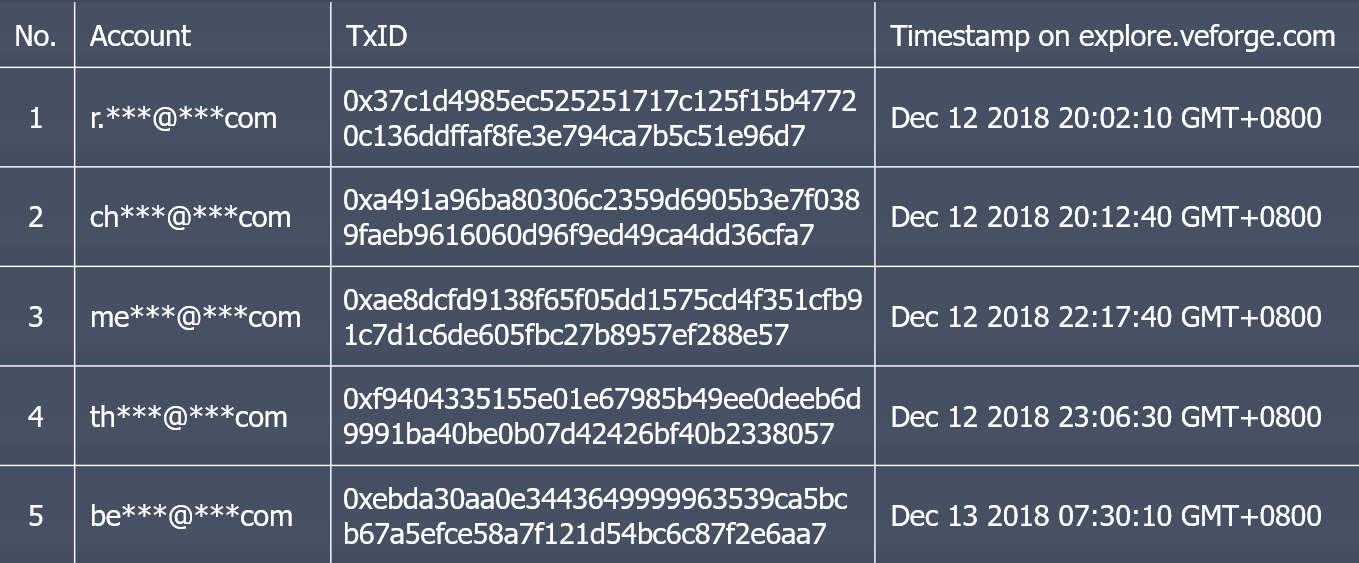 Thanks again for your supports along the way!
Sincerely,
OceanEx Team
Dec/14/2018
Please stay tuned and follow us on our official channels:
Twitter - https://twitter.com/OceanexOfficial
Telegram - https://t.me/OceanEx_Official