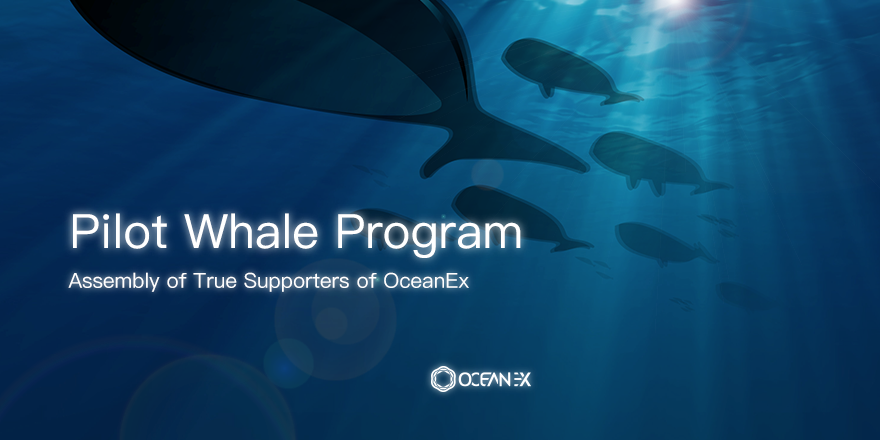 "Community comes first" has always been a core value of the OceanEx team, and reflects the reason of why we initiated the project. As we continue our voyage, we would like call upon passionate community members to help build the OceanEx ecosystem and guide other community members by filling in the role of a "Pilot Whale". In addition, "Pilot Whale" will also be the first type of membership in OceanEx WhaleClub (more info. about WhaleClub will be announced soon)
Who is qualified as an OceanEx Pilot Whale?
OceanEx Pilot Whales are recruited from existing OceanEx telegram community members. We look for members who are passionate about the blockchain/cryptocurrency industry, and are willing to contribute in the growth and development of OceanEx.
OceanEx Pilot Whale Role Requirements:
Have an enthusiastic and optimistic outlook towards the development of the OceanEx and VeChain ecosystem

Commit a certain amount of online time for OceanEx

Have mature skills in or possess a strong desire to learn digital marketing, community outreach, technical support, product research & development, translation etc

Communication skills in English or other languages

Have sense of responsibility

OCE holder
OceanEx Pilot Whale Responsibilities:
Help new users to use OceanEx platform

Answer questions about OceanEX or Ecosystem Projects in VeFAM from the community

Contribute early feedback for new platform functions or features

Organize constructive and educational discussions in telegram groups or other platforms

Become OceanEx's frontline correspondents in the community and closely work with the OceanEx core team to secure a bright future for the platform
OceanEx Pilot Whale Benefits:
Direct line of communication with OceanEx core team

Special customized Pilot Whale metal and other gifts from OceanEx

Participate in all our offline activities as privileged guest or organizer

Suggestions from OceanEx Pilot Whale will be highly valued

Participate in the product design of OceanEx together with the team

Other incentive will be communicated upon the successful recruitment
Application Process:
Community member who are interested in becoming a Pilot Whale can fill out the application form (https://goo.gl/forms/9A1e1WjoYNQApxPJ3) and submit it before Dec/5th/2018

We will have your application reviewed internally and email you if you are enlisted in the Pilot Whale Program

All enlisted candidates will be invited to helping us moderating the community for a month

After a month the candidates with good performance will be officially promoted to a Pilot Whale

A limited number of Pilot Whales will be selected for the first round of recruitment. We will be keeping all applications on file for future recruitment cycles
We anticipate the Pilot Whale program to act as a rally point for the best of the OceanEx community. We welcome all interested community members to apply and share your enthusiasm for the OceanEx project. Let's build OceanEx the best community in the world!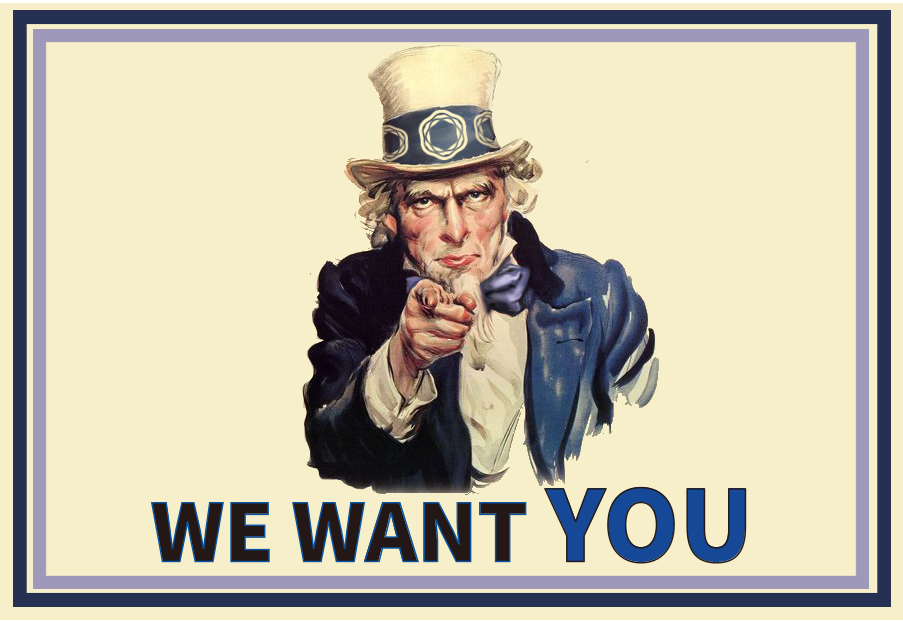 OceanEx Team
Nov/28/2018
Please stay tuned and follow us on our official channels:
Twitter - https://twitter.com/OceanexOfficial
Telegram - https://t.me/OceanEx_Official