Dear users,
The final day of OceanEx CryptoCup [Alpha Test] has completed successfully! We sincerely appreciate all your participations and contributions to Alpha Test. In the following days, we will announce the winners of Smart Investors Competition and Early Contributor Rewards, and distribute corresponding OCE rewards to your accounts within 7 workdays after the competition has ended.
In the spirit of transparency, here we are proud to present you the CryptoCup Final Day results:
Flash Boys Trading Competition - Day 5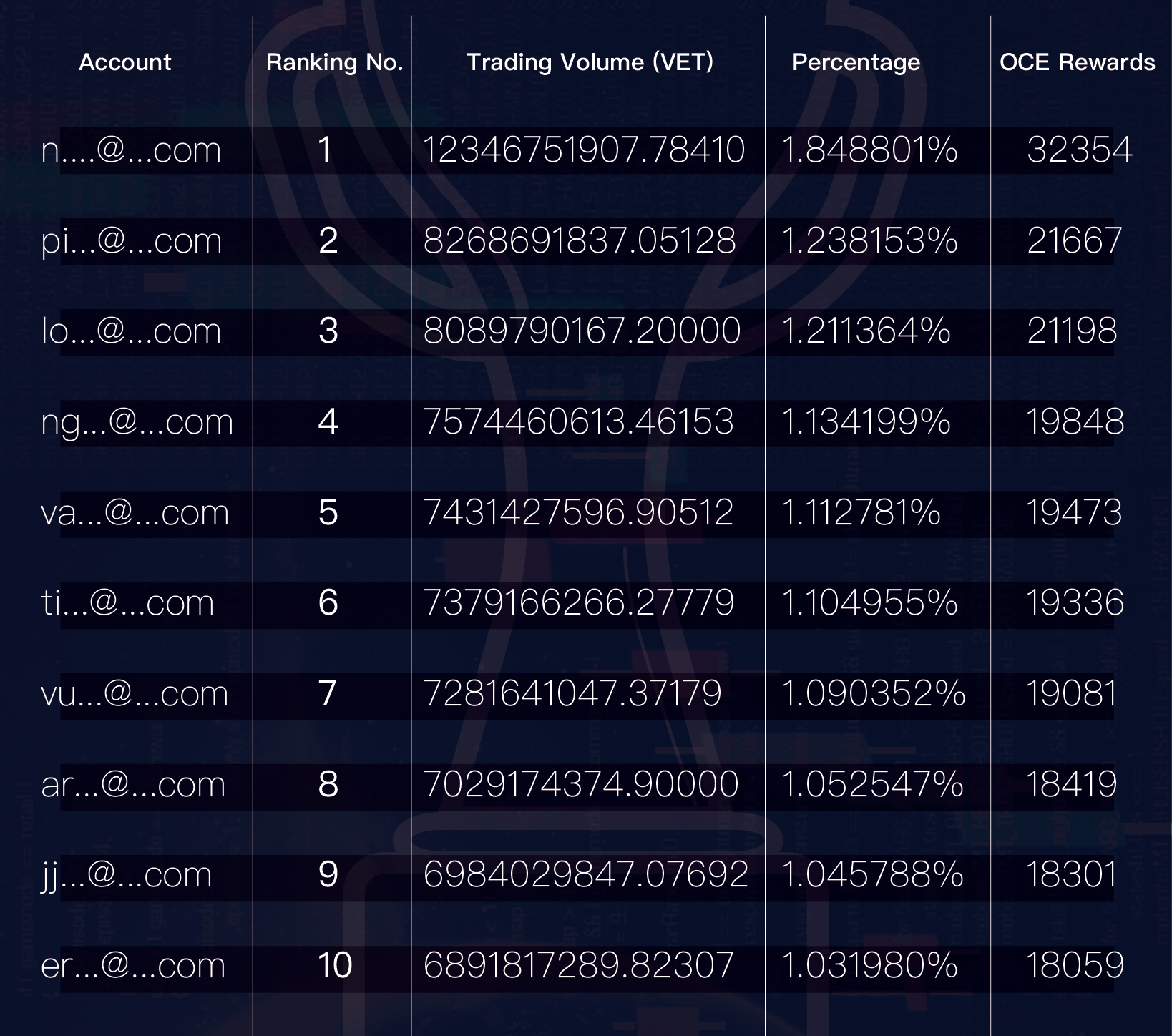 To see the complete rewards list please visit: Flash Boys Trading Competition - Day 5.xlsx
Easter Eggs Winners - Day 5
Winner on Nov. 12th: pe...@...com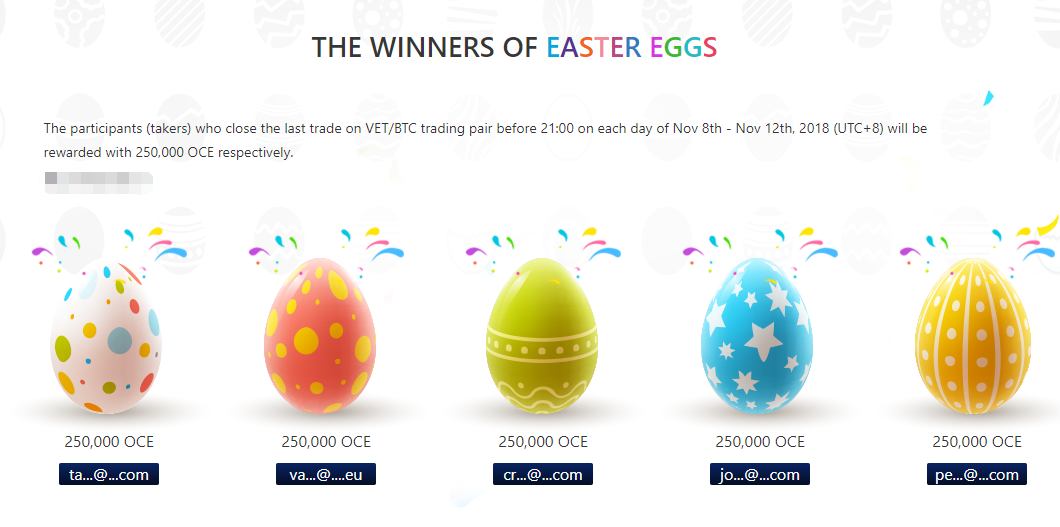 Smart Investor Competition
At the request of the community, we are currently undertaking a final review of the contest ranking. The result will be announced soon.
Early Contributor Rewards
As we received thousands of tickets with various kinds of advices/issues, our technical team and testing team are having few rounds of internal discussion in order to guarantee the fairness of reward. The previously scheduled announcement time (21:00, November 13th, 2018 (UTC+8)) will be postponed. We will release this result as soon as we can and make sure all winning contributors will receive their prizes within 7 working days after the competition has ended. Please stay tuned.
Thanks again for your supports along the way. Your participation means a lot to the development of OceanEx.
Sincerely,
OceanEx Team
Nov/13/2018