Step 1
Login to OceanEx official website: https://oceanex.pro

Step 2
From the OceanEx homepage, click the upper right corner "Balances" → "Deposit & Withdraw". Click the coin/token you would like to withdraw and click "Withdraw" button on the right.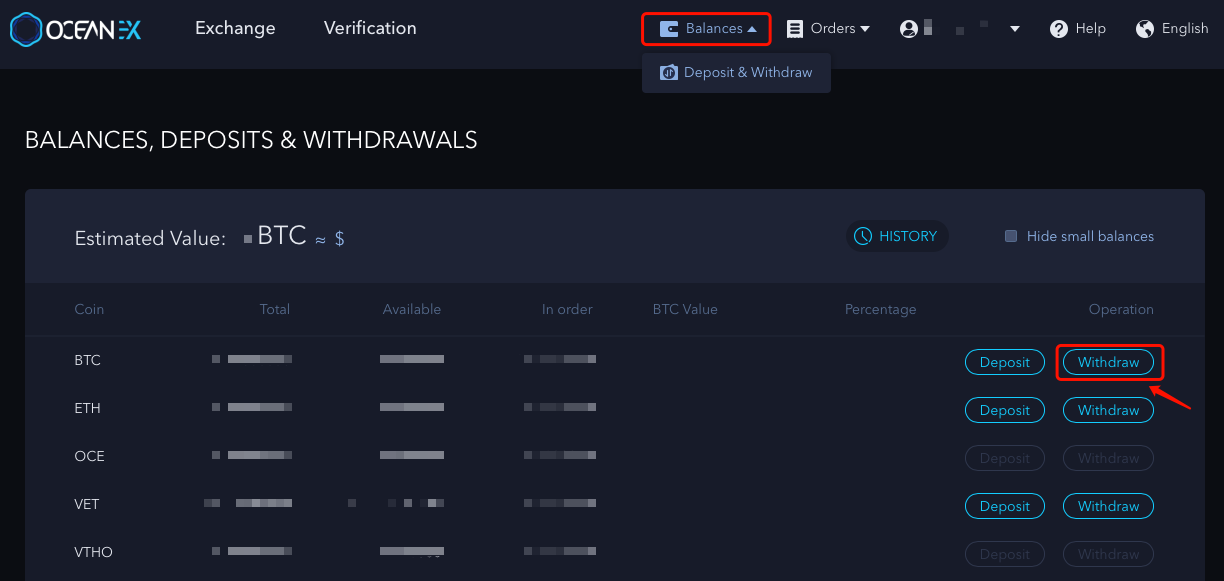 Step 3
Input the withdraw address and amount, then click "WITHDRAW". The system will send a security authentication code to your registered email. Open the email titled "Verification Code", make sure that it is your intended transaction, and then return to the page and enter the verification code received in the email.
The verification code will be valid for 30 minutes. Please do not provide the code to anyone else.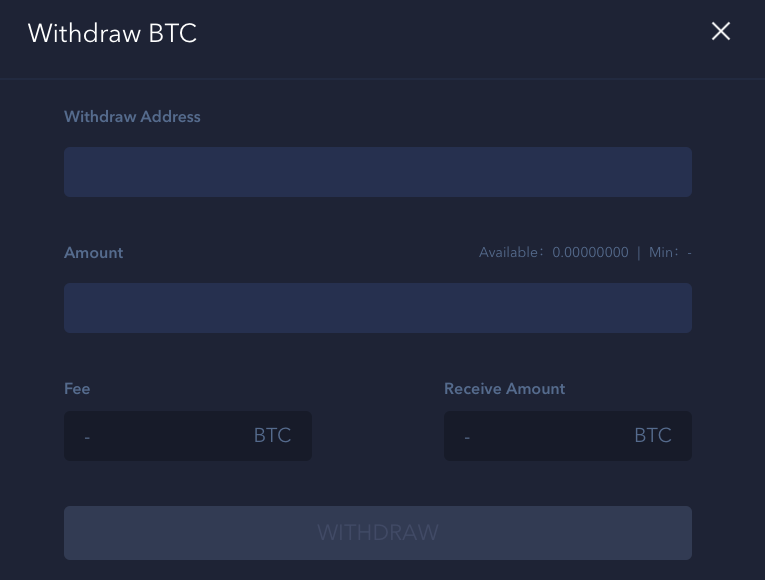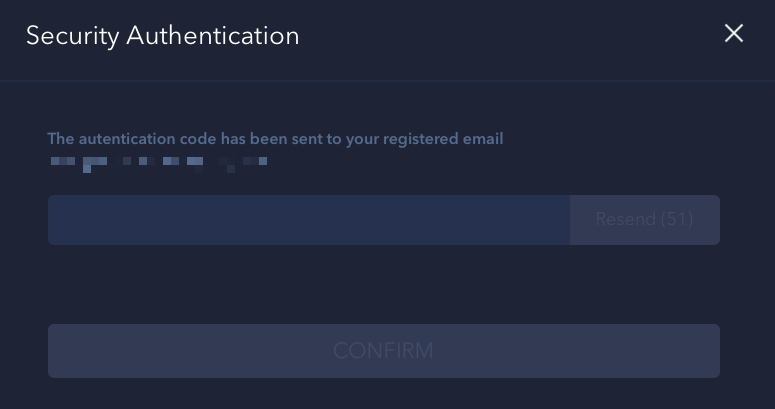 Step 4
Navigate to OceanEx official website: https://oceanex.pro. Click "Deposit & Withdraw" → "History" → "Withdraw" → Check the status of your withdrawal