Deposit VET to OceanEx as example:
Step 1
Login to OceanEx official website: https://oceanex.pro

Step 2
From the OceanEx homepage, click the upper right corner "Balances" → "Deposit & Withdraw" → "Deposit"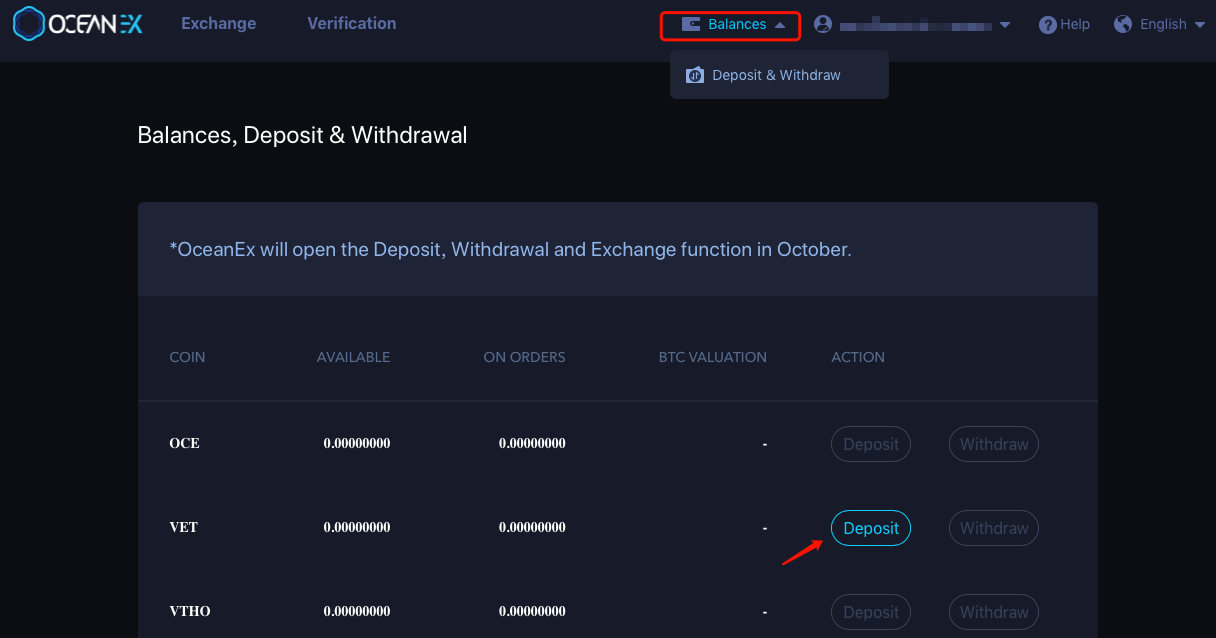 Step 3
Please copy the VET deposit address or scan the VET deposit QR code as the withdrawal address on other exchanges or the destination address for the wallet you are sending from.
Step 4
Using VeChainThor Wallet as an example. Paste OceanEx's VET deposit address into VeChainThor Wallet's VET withdrawal address field and enter the withdrawal amount.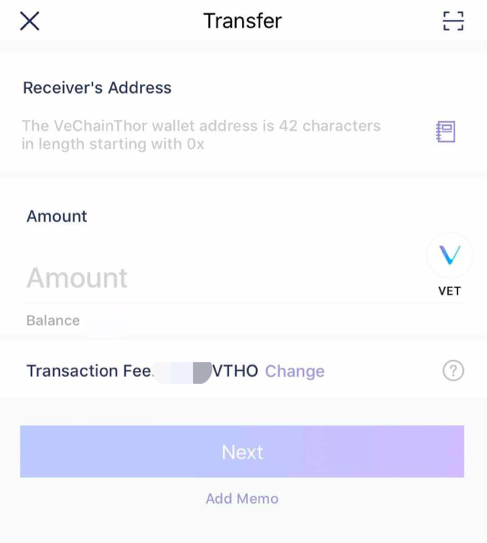 Step 5
Navigate to OceanEx official website: https://oceanex.pro .Click "Deposit & Withdraw" → "History" → "Deposit" → Check status of your deposit