If you forgot your account password, you can take the following steps to reset your password.
Step 1: Navigate
From the OceanEx homepage, click on "Log in". Then, click on "Forgot Password" on the pop-up window.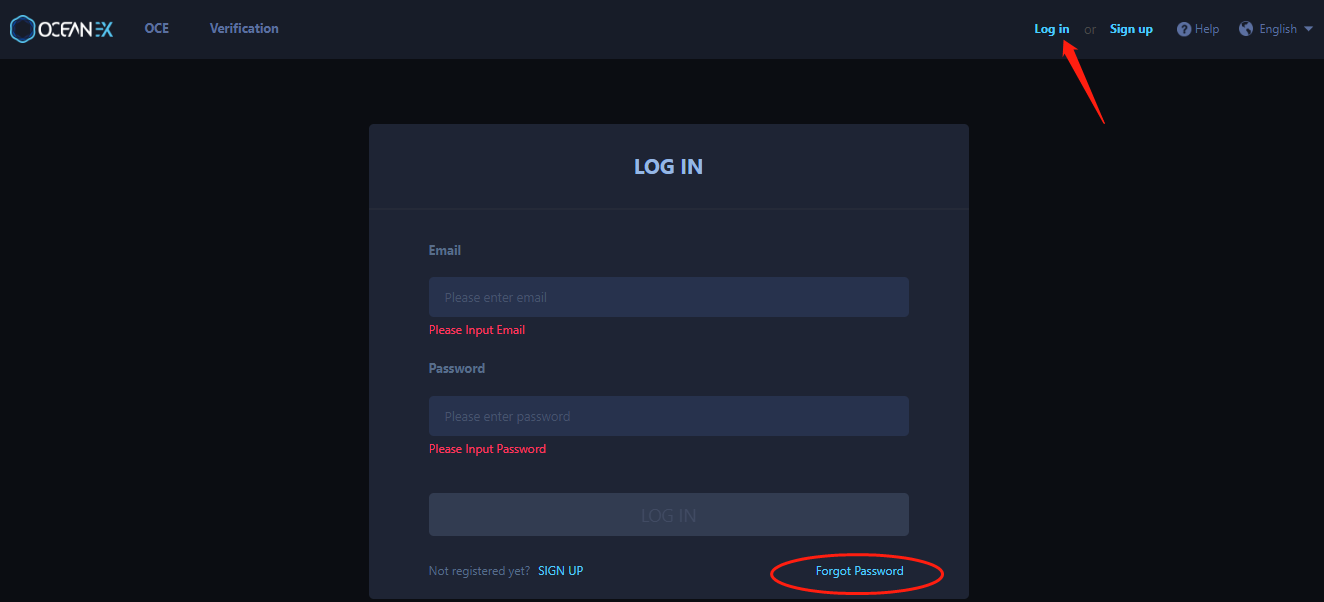 Or
Navigate directly to https://oceanex.pro/en/resetpassword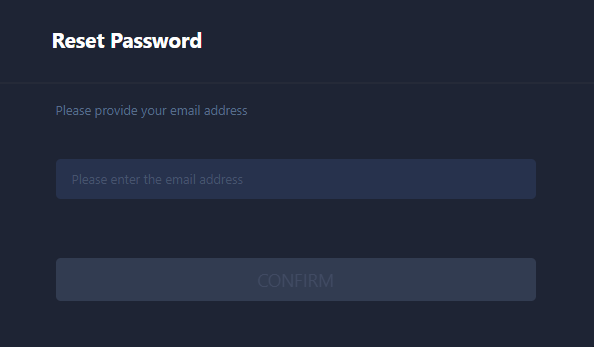 Step 2: Reset Password
Enter your account email and click on "CONFIRM" to continue. Find the requested password reset email from OceanEx in your mailbox. This may be sent to either your inbox or your spam folder.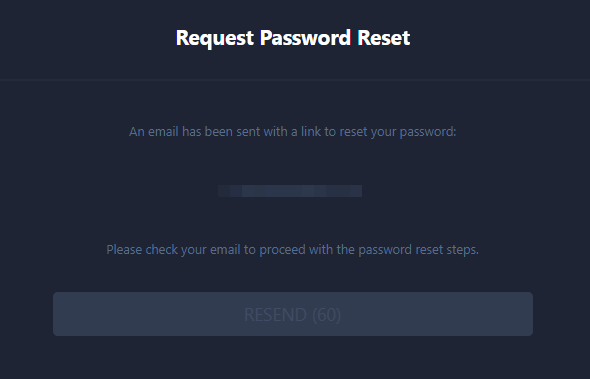 Then click on "Reset Password" or paste the link into the address bar of your web browser.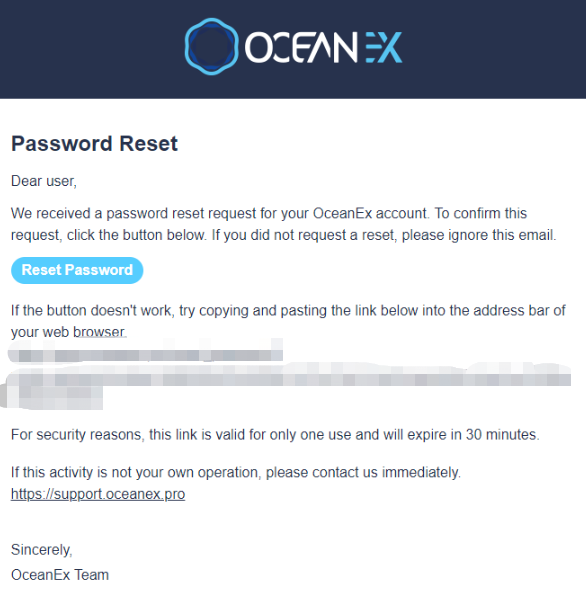 Enter a new password and confirm it again. Then click on "CONFIRM".
Note: New password cannot be the same as the original one.