If you would like to remove 2FA Google Authenticator, please follow the instructions below.
(1) Visit your OceanEx Account Settings webpage, find Google Authenticator and click on "Turn off".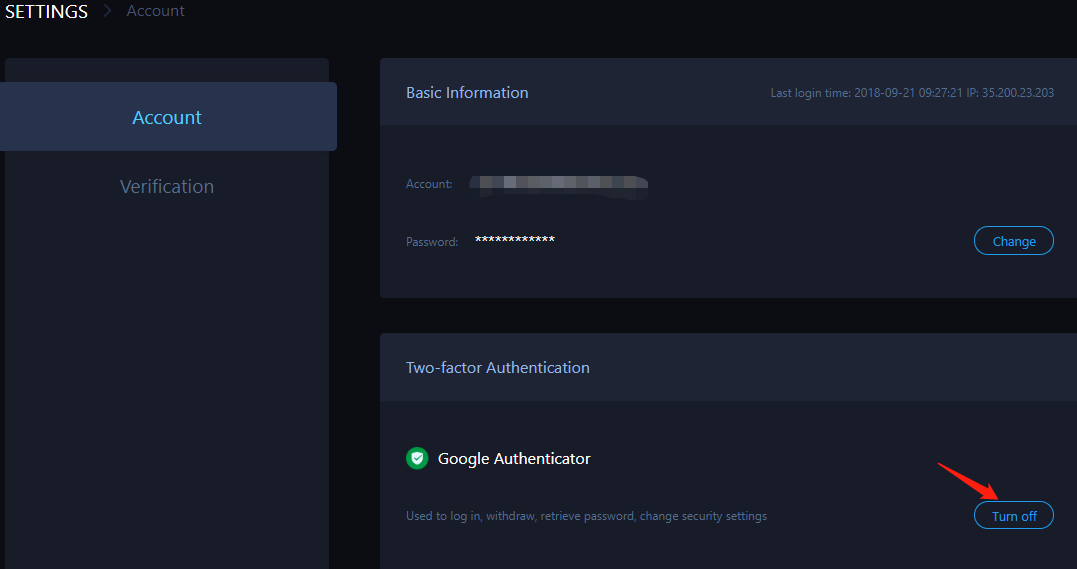 (2) Please log in with the registered Email (as shown in the bracket) and open GA APP on your mobile device. Click on "SEND" to get an Email Code.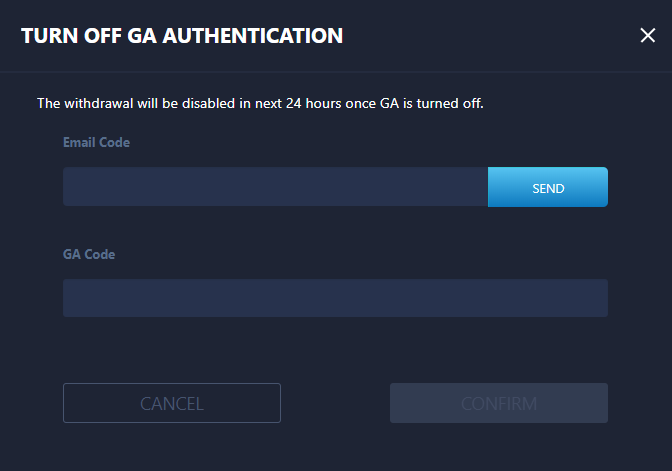 You will receive the following Email from OceanEx. This may be sent to either your inbox or your spam folder.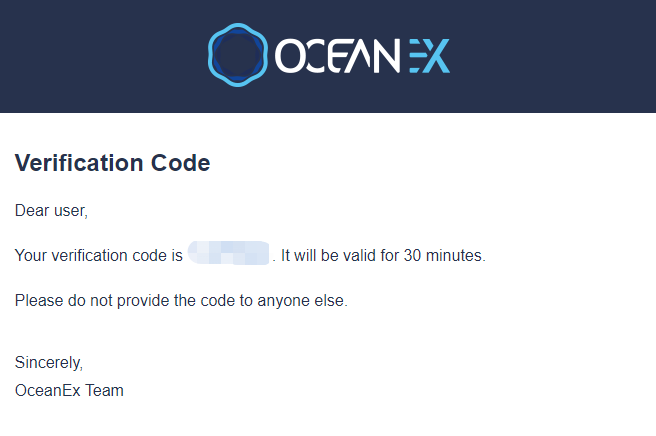 Enter the Verification Code (from the email) and the GA Code (from GA APP) to the corresponding text box. And click on "CONFIRM".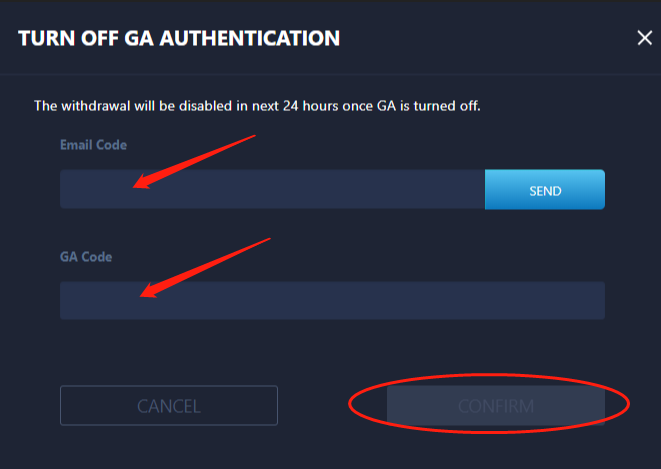 (4) Done! You will see the notification. Now you successfully turn off the GA.