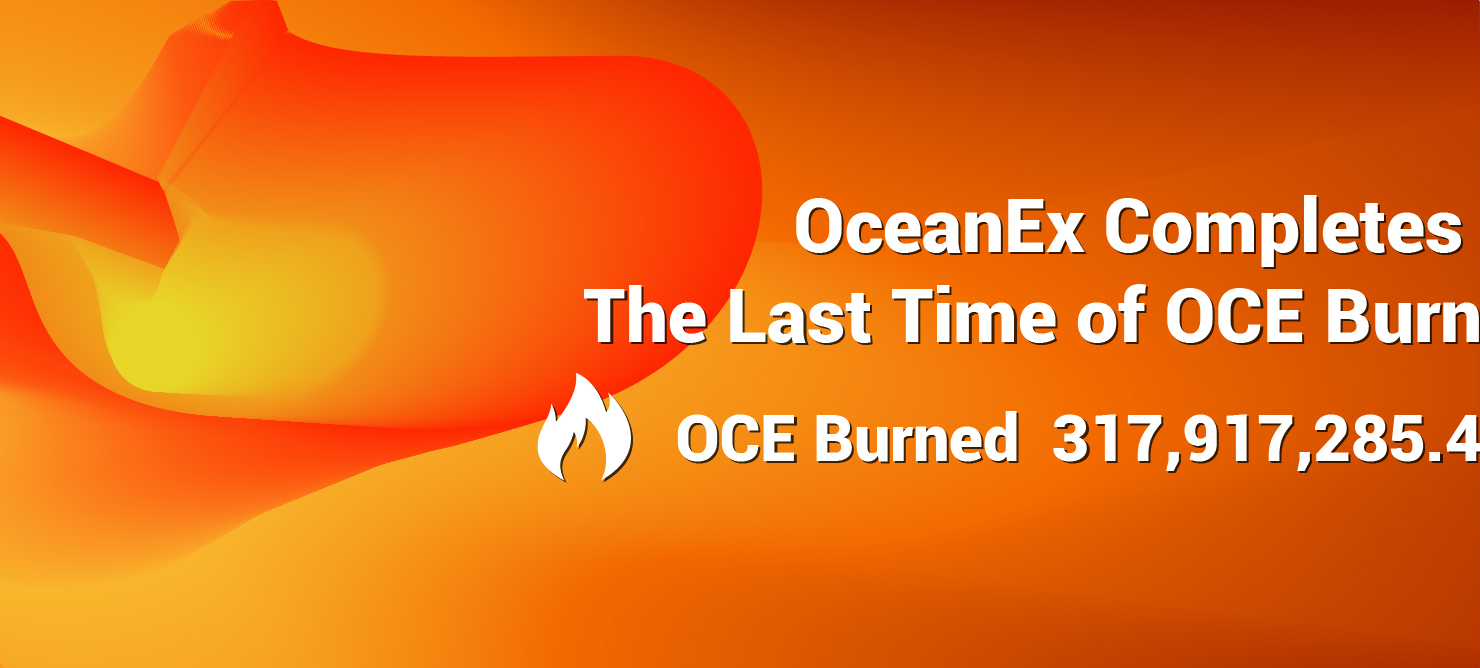 Dear OceanExers,
To thank all OCE holders' continuous support and to empower the OCE ecosystem, we have completed the 14th OCE quarterly burn in the past years. In order to further reduce the OCE in circulation on the market, we decided to make this 15th burn as the last time of OCE burn.
Now we are thrilled to announce that OceanEx has completed the last time of OCE burn,removing 317,917,285.4 OCE from the total market supply.
Till 6th May 2023 ,the cumulative OCE tokens which have been burned is up to 3,000,000,000. Now the total circulating supply of OCE has been reduced to 7,000,000,000!
We thank all the OCE holders' for your long time support of OceanEx and the OCE ecosystem.
The details of last time OCE Burn
OCE Burn Amount: 317,917,285.4 OCE.
Burn Address: 0x0ce0000000000000000000000000000000000000
Burn Record (TXID): 0x4934afbf5f94878e6877dd7e04a3c57d47c3b329f7d089d15eeb495ebb4b9cf0
OCE Circulation Information
Max Supply: 10,000,000,000 OCE
Total Supply: 7,000,000,000OCE
OceanEx appreciates your support of the OCE ecosystem as always.
OceanEx Team
May/6/2023
Please stay tuned and follow us on our official channels:
Twitter -  https://twitter.com/OceanexOfficial
Telegram -  https://t.me/OceanEx_Official
Telegram Germany -  https://t.me/OceanEx_German_Official
Telegram Dutch -  https://t.me/oceanexNL_dutch_official
Telegram Vietnam -  https://t.me/OceanEx_Vietnam_Official
Telegram Indian- https://t.me/OceanEx_Indian_Official
Medium -  https://medium.com/@OceanEx
Facebook -  https://www.facebook.com/OceanExPROOfficial