In the following two cases, only OCE can be used as a transaction crypto.
Make offer (when the holder does not click for sale)
Holder selects "Auction" when selling their NFTs
But in order to facilitate the transactions of users, we have added VVET now.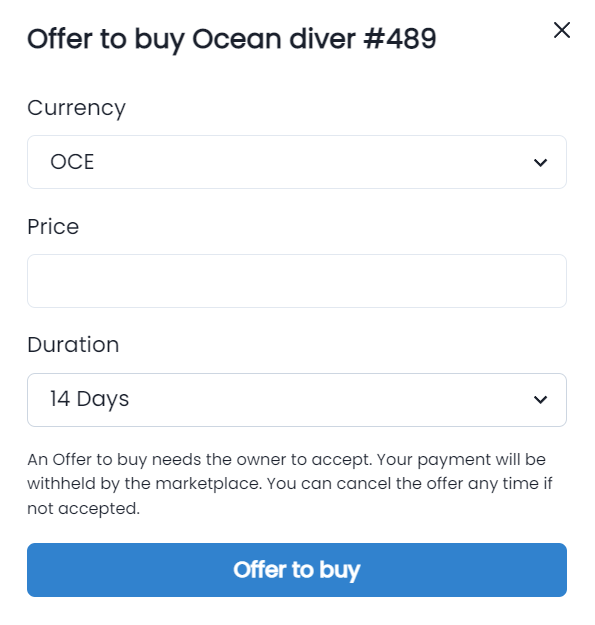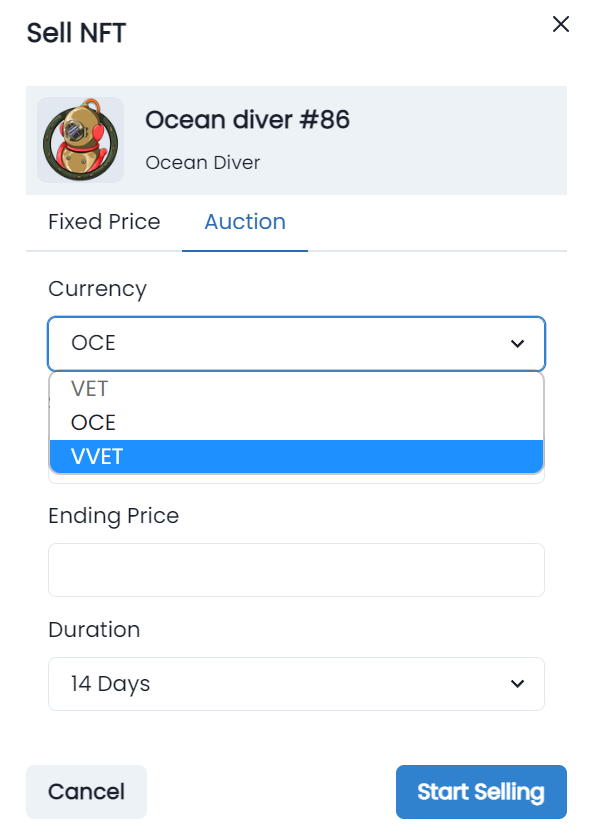 In the above two cases, users can choose VVET as the target crypto when buying and selling NFTs.
What is VVET?
VVET is used to make an offer (when the holder does not click for sale)to buy an NFT or bid on an auctioned NFT.
VVET is a form of cryptocurrency. It enables users to submit pre-authorized bids that will be automatically fulfilled at a later stage without requiring bidders to do anything.
VVET is minted when a user sends VET to the VVET smart contract. The smart contract holds the VET sent by the users and mints an equivalent amount of VVET.
OceanNFT Marketplace neither mints or exchanges VVET for VVET, nor operates or controls the VVET smart contract.
Users who need to choose to use VVET as the transaction currency need to go to a trusted third-party DeFi platform for self-exchange. OceanNFT Marketplace does not provide any VET exchange services for VVET.
Thanks for your understanding.