1. On the OceanNFT homepage or using the search function to find the NFT you want to make offer.
Click "

"button to make offer for this NFT.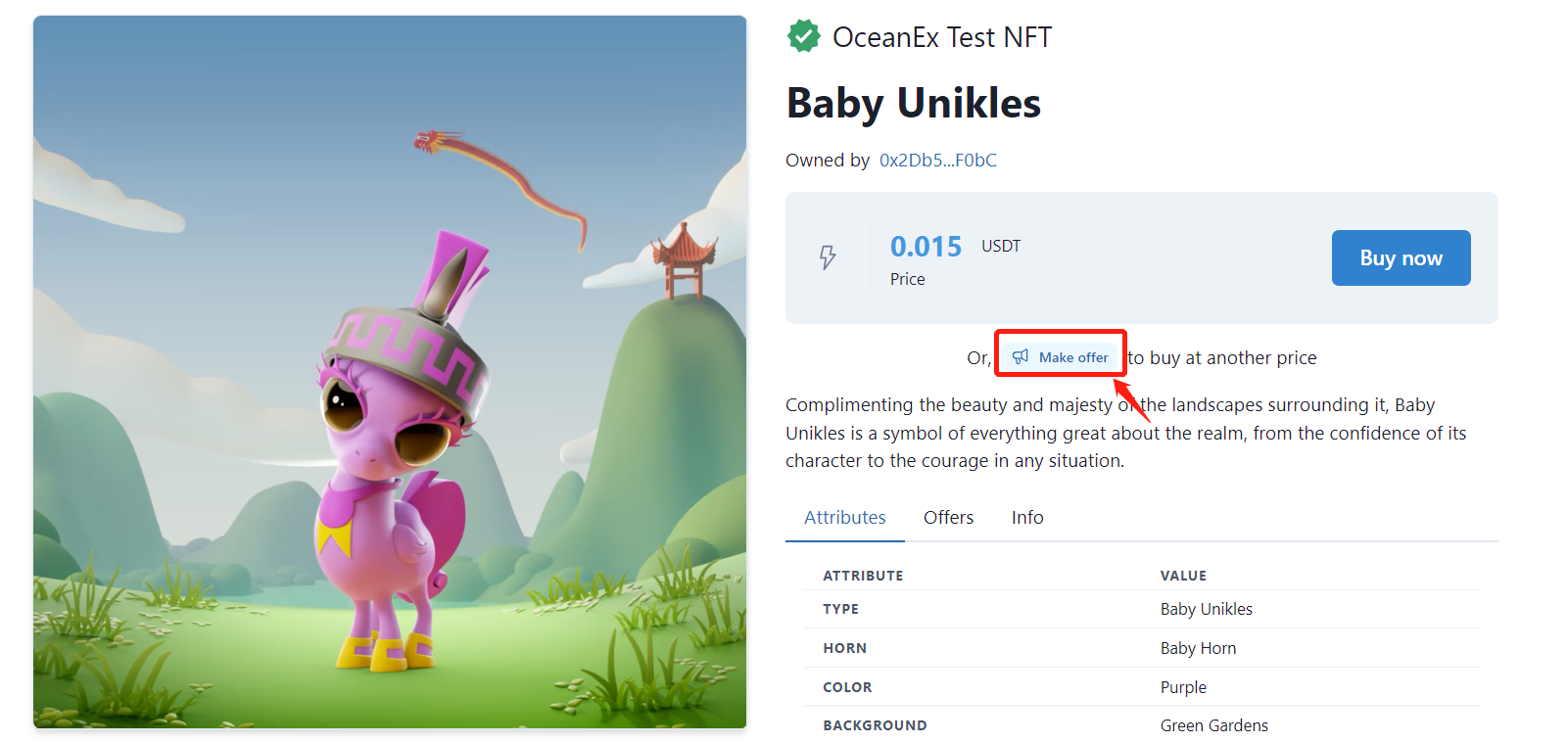 2. There will be a pump up to show the following forms. Choose the crypto type you want to use to pay, put in the price and click "Offer to buy".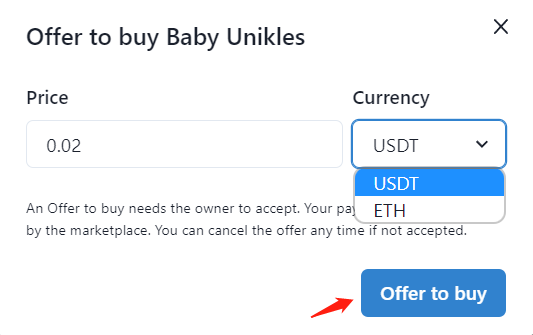 3. On the page below the current NFT, you can see the offer records of other users inthe" Activities". If your offer is successfully made, a record will be displayed in the list.