1. Find the NFT you want to buy on the OceanNFT homepage or search the NFTs as your requirements, then click in.
Take the NFT on the current page as an example, you will see this purchase interface. The "35000 OCE" is the current price of this NFT.
After confirming that the current price is your target price,click "Buy now" to make a purchase.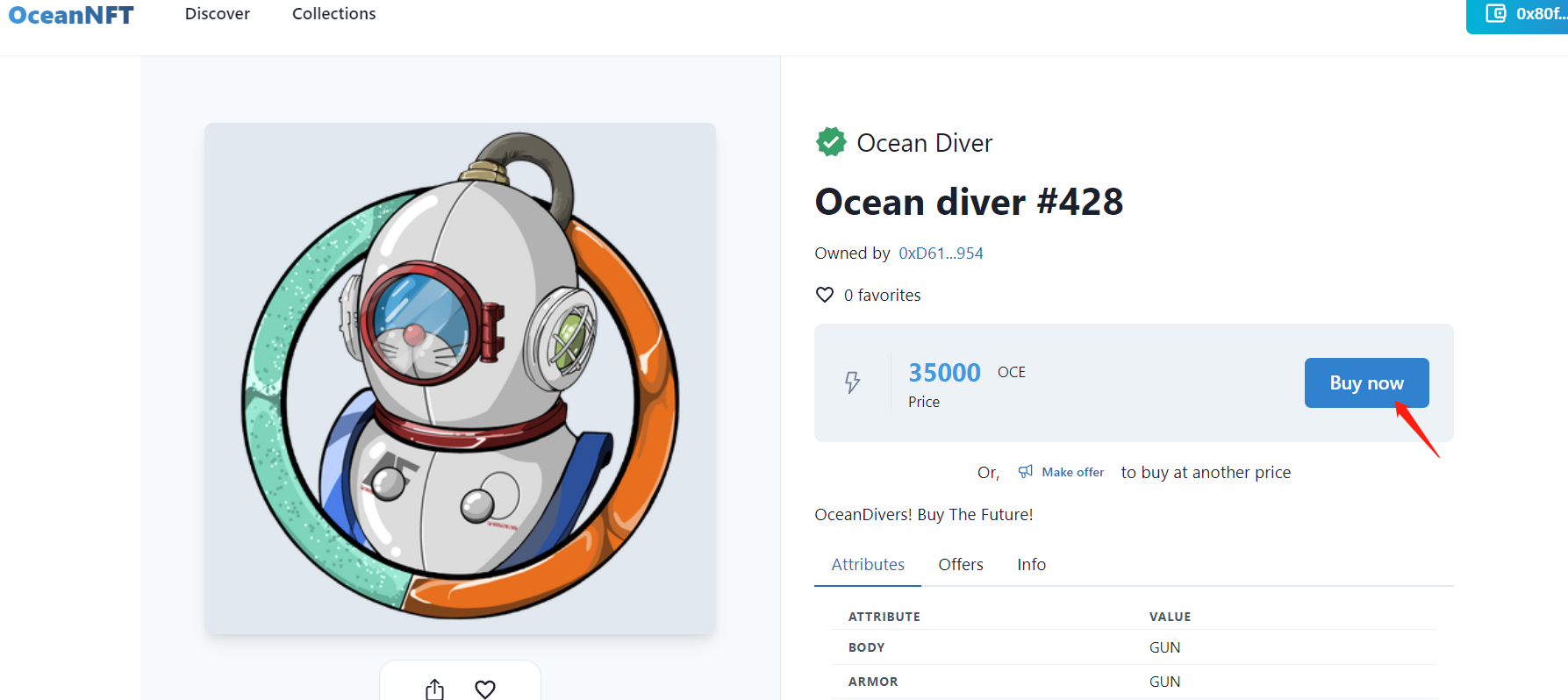 2. After you click "Buy now", the following interface will pop up to confirm with you one more time.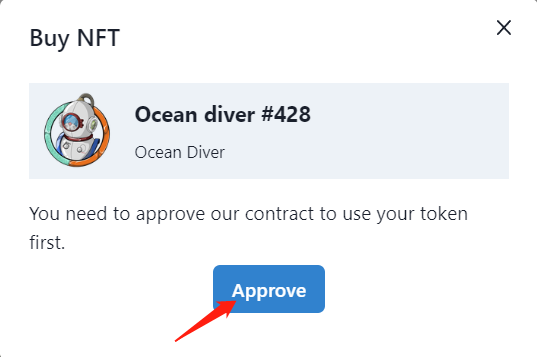 Please click "Approve" to enter the next payment process. If you are not sure, you can close this pop-up window by clicking"x" and think carefully whether to continue.
3. Connect and sing your wallet,then click"Buy Now"to go to the next payment steps.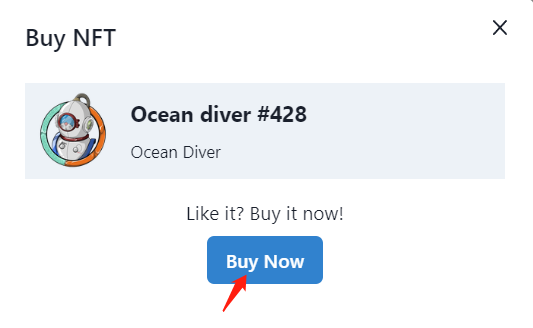 The next process will lead you to the wallet connecting steps. Please go to How to Creat an OceanNFT Account for reference.