Before you start the NFT journey on OceanNFT, you will have to know what kind of crypto wallets are supported.
On the homepage of OceanNFT, at the upper right corner, you can find the"

"icon. When you click your mouse here, there will be a popup like below.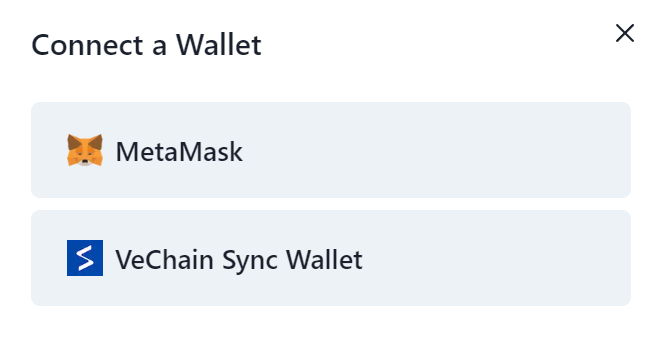 So, the above are the wallets supported by OceanNFT.
VeChain Sync Wallet is designed to work with desktop, mobile devices and all mainstream web browsers. It has excellent performance in asset management and APP interaction.
MetaMask is Web3's most popular wallet and one of the first in the industry.It's a browser extension and mobile application.
From the above two links, you can click on the URL to download and install the wallets according to your device requirements.